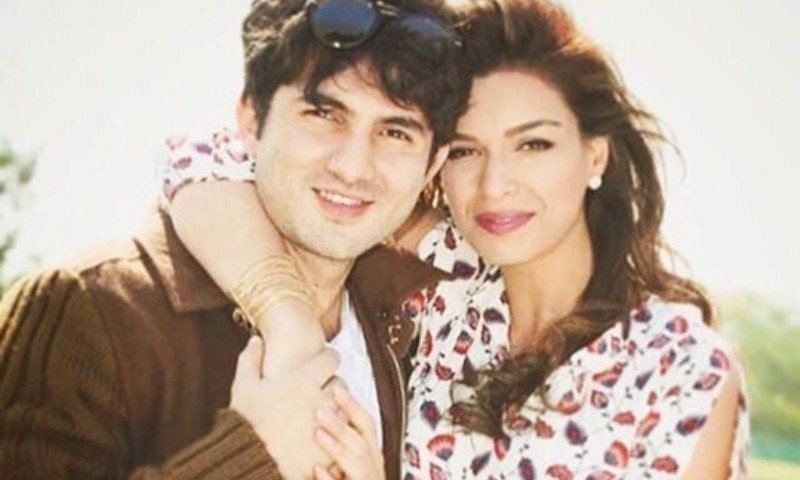 The two singers Ammar Baig and Bina Khan are highly unimpressive as both sound like they were forced to sing this number
Ever since the teasers and trailer of Syed Noors movie Chein Aye Na came out, the movie has received severe criticism mainly because the outlook looks messy and the story makes absolutely no sense so far, and what is worse is that its leads, Shahroz Sabzwari and Sarish Khan are ill suited and are bringing nothing new to the screen which would manage to intrigue us.
Now where we always try and look for something positive in every project we kept a look out for its songs to release because in the past, Syed Noor has given us some memorable music. Now we're sure you guys remember Sargam which had brilliant music by Adnan Sami Khan. But with Chein Aye Na's song Sara Lahore Nachda out (with its video), all we are left with is sheer disappointment!
Having seen the behind the scenes video of this particular song, we had been hopeful for this one as Shahroz's dancing and even Sarish had that beat in her body which was required for a peppy wedding number, but since we had not heard the music playing and now having seen it all come together, well it just has not lived up to the mark.
With music by M Arshad, the beginning till the end the song is pure torture and somehow it is a horrendous copy of Adnan Sami Khan's Zara Dholki Bajao from Sargam as the background does have an uncanny resemblance to the once-super hit song.
Read 'Chein Aye Na' fails to impress with music as well
Sung by Bina Khan and Ammar Baig the duo lack that energy required for the happening song it ought to be; there're forced to sing. With the vocals and the background music going in two opposite directions, Sara Lahore Nachda is best to be avoided at all cost! Even the lyrics have no depth in them and make no sense whatsoever.
The cinematography doesn't even make the song worth tuning in for as Shahroz and Sarish have zero on-screen chemistry. Syed Noor is a very well respected filmmaker of ours and it was him who never gave up on the film industry even when it went through a severe downfall. But with his latest venture, one can't help but feel that he is still stuck in that era. A lot of his shots are a reminder of his particular (forgettable) style of filmmaking.
Perhaps if Syed Noor would have gotten contemporary music composers for the movie, the song would have struck a chord with us, but since that did not happen it fails to impress us and to be honest, listening to it once was more than enough for us.