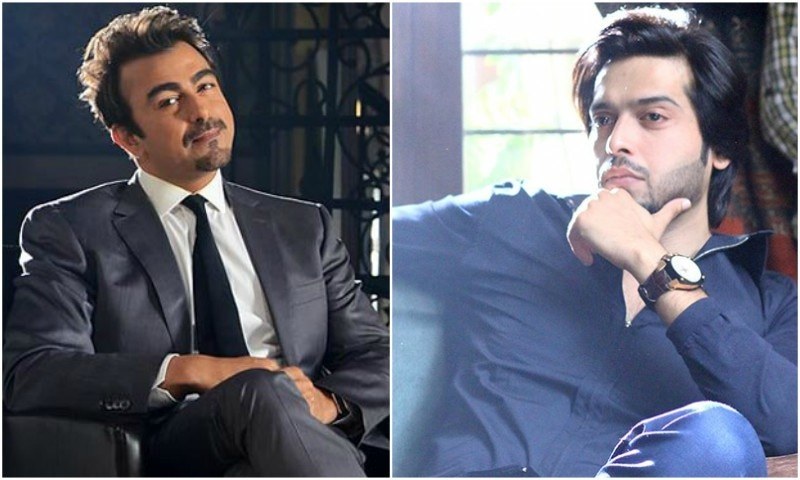 Pakistan's favorite game-show host and new-age film-star, Fahad Mustafa has been making headlines ever since his interview with with Dawn Images stated Fahad's answers that were a bit too bold. "I'm the only Pakistani actor to become this popular without proving myself in India," Claimed Mustafa and well it seems that the veteran, Shaan Shahid disagrees with him completely.
We cannot deny the fact that Fahad Mustafa is loved and adored nationwide for multiple reasons, but his statement brought into question a lot of facts and personalities that had been suppressed. Luckily for us Pakistani film-star, Shaan set the record straight by publicly stating that there are a number of actors who have made their mark aside from exporting their talent to work in Bollywood, including himself.
Also Read: Shaan opens up about 'Yalghaar' being a movie about national heroes
"I'm not looking for competition or baseless fights. I respect Shaan as an actor and somebody who's been supporting cinema throughout all these years, he's an icon for all of us and I just hope he continues doing that," Fahad told HIP when we got a hold of the actor for his two cents on the matter. To him, the industry needs sustenance, something that may not come about with quarrels that are not in foundation with fact.
According to Fahad's earlier interview, he believes that an actor's success depends on his or her popularity among the audiences. So the more you are appreciated by the masses, the more successful you are as a public figure and Fahad's fleeting stardom testimonies that only. That said, he holds nothing against the trade of talent and feels Fawad Khan has represented Pakistan exceptionally well, globally.
"Call it my fortune or luck, but I've been blessed to have earned what I have here only. I was offered films from Bollywood, but I was getting better work in Pakistan only," he says when asked about what's kept him from crossing the border, despite being approached by leading banners such as Yash Raj. "I wasn't offered a Khoobsurat or a Kapoor & Sons, but I'm really happy for Fawad. We speak often and I feel if it works for someone this well, why not? I've never discouraged that."
Also Read: What would happen if films were made more realistically in Pakistan?
His much-hyped comment about being the "only" Pakistani actor to have reached this level of stardom locally has also questioned the position of actors such as Mehwish Hayat, Hamza Ali Abbasi, Humayun Saeed (who despite having worked in a film across the border, can't refer to it as his claim-to-fame) and of course, Shaan Shahid, who have reportedly turned down offers from B-Town at several occasions.
"I wasn't targeting anyone; I always speak for my own self. I've been misconceived, I have great amount of love for Humayun Bhai and Mehwish and all these people, and they know that. We're all in this together, what matters are that we have some very promising cinema coming up, why we can not support that?" he clarified before concluding with, "Spread love and peace."
Though we feel this controversy stirring between superstars of two different eras is un-called for, we cannot deny both of their opinions that are undoubtedly correct in their own right. That said, we second Fahad on his message of promoting tranquility within the industry for the betterment of its infrastructure that needs both - experience and fresh, young and exuberant talent.