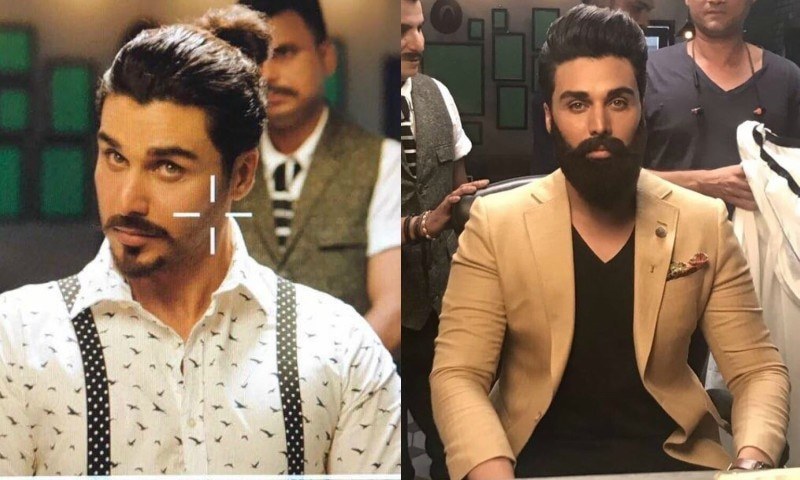 "Like I said, I want to work towards polishing my craft."

First impression is the last impression but the same cannot be said about Ahsan Khan. It seems as if every time he decides to do a serial or mix up his look, he leaves yet another image of himself embedded in our minds. From being seen on screen with his Ramadan transmission and his famous serial Udaari, Ahsan finally decided to do something that would make him look good.
Also read: Ahsan Khan found the missing homeless man again
"I think a lot of actors these days focus more on how they look than their craft. I work towards doing the opposite, I thrive in improving my acting abilities with every project that I do." says Ahsan on working towards improving his acting skills.
"I think it's possible to be as talented as Irrfan Khan or Nawazuddin Siddiqui and look good off-screen as Brad Pitt or Ryan Gosling." claims Ahsan. It's very much possible to have one quality more than the other. Some actors might not need as much effort, since it's overseen due to their looks.
Also rread: "Know my intentions before you judge" says Ahsan Khan about his role in Udaari
With his iconic villainous role in Udaari, Ahsan feels that his image did not build up or add onto making him look better or positive and to him, this did not matter at all. Ahsan is more focused on his passion and how he has to use his inner fire to be known for his abilities.
"Even Udaari wasn't something that made me look good, at this point in my career, that to me is secondary." Ahsan adds.
Although it is quite impossible to look bad with those colored, hypnotizing eyes and physically fit figure, we can give confirmation to Ahsan that he does not look bad at all. "Like I said, I want to work towards polishing my craft" says Ahsan.
One way or another, this new look suits Ahsan on so many levels and in our opinion, he should stick with it permanently. Although he can make anything look good we really think Ahsan looks HIP in this new stud-like, classy and decent look.