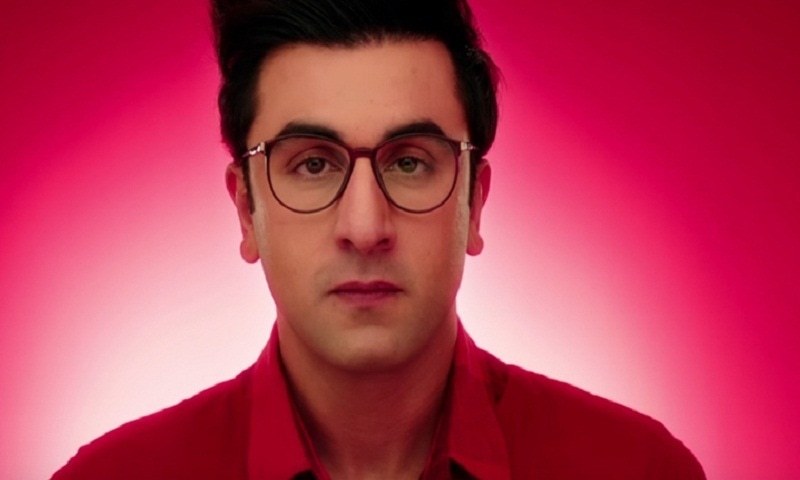 The film, with its novel idea, managed to hold out because Ranbir plays the endearing Jagga brilliantly.
Jagga Jasoos, a film that's a visual and musical delight, but nothing more than that.
We'd say it's good for a weekend watch, but that's just about it because amidst a weak story, plot, and script, Jagga Jasoos will only manage to hold out because Ranbir has played the endearing, stammering, curious teenager Jagga to absolute perfection.
It's a strange feeling watching the film for one solid hour. As the movie begins, there is nothing you can connect with. You're shown snippets of Jagga's curious mind, his Sherlock-senses and his endearing relationship with his father, who teaches him how to navigate through life with his constant stammer. The scenes between the father (Suswata Chaterjee) who plays the Badluck Baagchi aka Tutty Phutty in the movie and Jagga, are painfully poignant and beautiful as they instill simple fun and humor in rather serious situations in life. We love how the duo navigates through problems finding simple solutions and how a devoted father makes sure to teach his son the best he can afford to.
Baagchi is a loving father but Jagga's world comes tumbling down when he is left alone at the hostel by his dad, who ought to travel for work. Still, Baaghci keeps Jagga updated and always sends him a video tape on his birthday. Jagga senses trouble when he doesn't receive a birthday tape this time and here is when trouble ensues.
Amidst a number of weak subplots and Jagga's evident curiosity, we're shown how this simple teenager with a stammer but senses as sharp as Sherlock, lands himself in trouble when he discovers a massive underground arms racket with a naive, goofy and bad luck prone journalist Shruti Sengupta (Katrina Kaif) from Calcutta and the curious case of his missing father, both of which are miraculously connected. There is Saurabh Shukla who wants to kill the characters and between this cat and mouse chase the movie actually forgets what it was trying to showcase in the first place.
If you want to take a disconnecting break from the world, Jagga Jasoos is your watch because that's what the movie does best, it provides an escape. The mindless mayhem in the movie keeps you engrossed while you try to judge and juggle facts. Meanwhile, watch the visuals change from those awe-inspiring ones in Manipur to the wild African deserts.
The film is a visual and musical delight. Since Jagga stammers, Baaghci teaches him to speak his mind smoothly using singing as his aid and that's how half of the movie is a musical transition. And that isn't a disappointment at all.
Ranbir is an absolute delight on screen. There are moments in the film where his stammer renders Jagga absolutely unable to speak and the struggle, the emotions and each unsaid dialogue is there, etched on Rabir's face and he silently communicates Jagga's mind to the audience sitting in front of the screens. There is no denying the fact that this actor is going places.
Katrina is Katrina, in the movie. She doesn't have much to offer in her role and neither does she look like the eye candy she is, considering she plays a plain jane journalist. Swasta Chaterjee is absolutely brilliant and Saurabh Shukla is just there to fill space.
All in all Jagga Jasoos, is a fine one time watch. The power duo of Ranbir Kapoor and Anurag Basu that previously created magic with Barfi has failed to live upto expectations just because there is no substantial plot. And yet Anurag and Ranbir both have delivered to the best of their efforts and milked each and every bit of juice from a week plot.