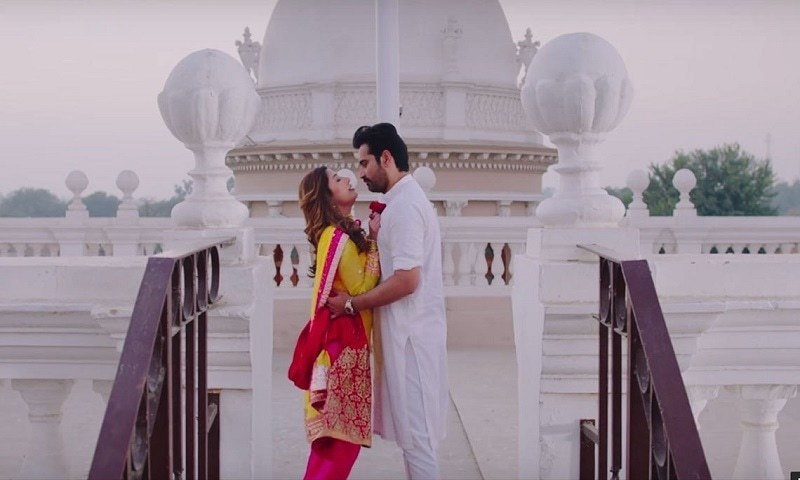 These past few days have been havoc wrecking when it comes to Pakistani cinema. We've had our fair share of local films, but none of them has managed to make an impact when it comes to the story, the acting or the music.
Amidst all this chaos comes a movie, whose trailor leaves us in anticipation. It has the perfect pairing, a rather engaging storyline (as it seems from the trailer) and now, we're certain about a sensational music score. Yes, we're referring to none other than Punjab Nahi Jaongi.
The video for the film's first song has just been released, and within seconds 'Tere Naal Naal' managed to wow us completely. The video, the music, the lyrics, in fact each and every aspect of this song is blissfully soothing. Shani Arshad has created magic with his exceptional musical score for 'Tere Naal Naal', and Shafqat Amanat Ali has us in his grasp with his soothing vocals.
You can definitely and easily imagine singing along to this beautiful song while driving away with your loved one on a romantic monsoon night. Its soothing, its catchy, its simple, in short everything a song needs to be to become our next favorite.
We're eagerly waiting for the entire music album for Punjab Nahi Jaungi to come out, until then you can certainly enjoy 'Tere Naal Naal' here:
Read: Punjab Nahi Jaungi Teaser Is Out & We Can't Help Falling In Love