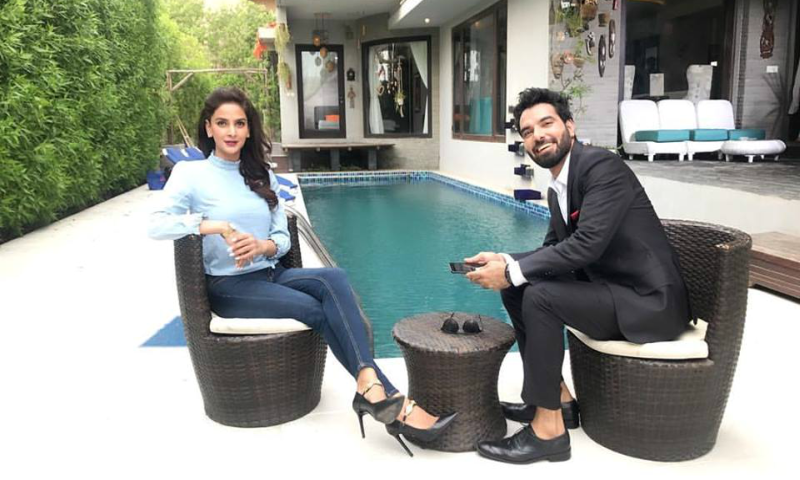 I haven't read the entire script of course, but I'm expecting great things."

With the upcoming drama Baaghi, based on the life of Qandeel Baloch being played by Saba Qamar, it seems more and more celebrities are starting to join the cast. On one hand people might say that this will be a controversial serial or topic to discuss, this show promises not to glorify Qandeel, but rather tell her story and what provokes or leads a person to become who they are.
Also read: Nimra Khan joins the cast of 'Baaghi' and 'Alif Allah aur Insaan'
After Saba Qamar, Nimrah Khan and Yasir Nawaz, Yasir Hussain is the latest star to join the cast of the serial, on the account of someone special. "It's basically a guest appearance which I did for Saba. She's very dear to me, we did our first film as the leads together and I'll do anything for her." says Yasir. " In fact, I really wanted to share the screen with her again and even though it's a very small part, it was fun being on-set once again." Yasir was Saba's co-star, who shared the cinematic screen in Lahore Se Agay.
Also read: Yasir Nawaz joins the cast of Saba Qamar's 'Baghi'
Even in the age of 2017, issues of honor killing and murder blatantly exist, which is why it is necessary to educate the masses, if not by educational systems than television sets. "I think the director of Baaghi, Farooq is very talented and accommodative. I shot yesterday and it was a great set to be on. I haven't read the entire script of course, but I'm expecting great things." says Yasir.
By the looks of it, we think that this show will either be the start of a revolution or certainly the hot topic on everyone's tongue for discussion.