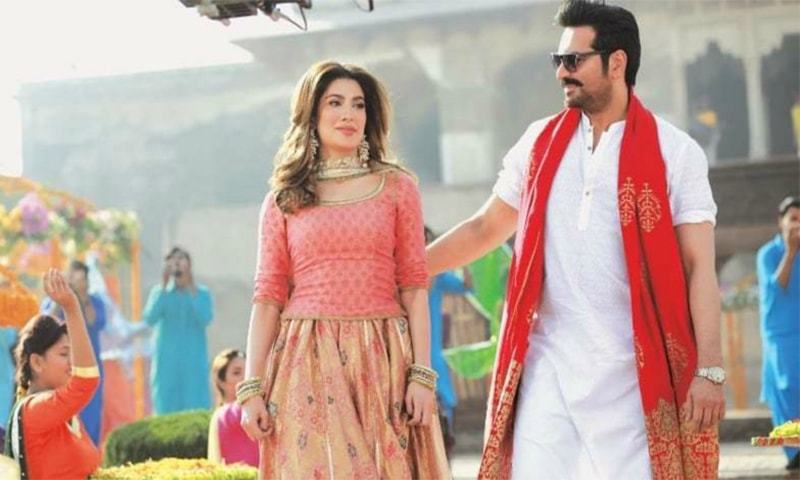 Shani Arshad has outdone himself with music for the film and we're extremely proud.

The first song in the album 'Ae Dil', sung by Jonita and Shiraz Uppal is a slow love track that's simple yet breathtakingly beautiful. The music arrangement is soothing and when coupled with the melodious vocals of Jonita and Shiraz, it surely gives you goosebumps. The beauty of this song in its simplicity, there hasn't been any over the top experimentation with this song.
'Mujhay Raanjha Bana Do' is another beautiful track from the movie. The opening sequence of this one is just so melodious and Shiraz Uppal's voice shines through with a potent presence. It's a sad song and hits right in the feels with its music, its poignant lyrics and Uppal's painfully, melodious voice. You'll fall in love with Mujhay Raanjha Bana Do for its soulful music and heartfelt lyrics.
'Raunaq e Aashiqui', is again a very melodious and beautiful track. Jonita seems a great asset for the music industry locally and internationally, because this woman has a voice that's strong yet sounds extremely beautiful and sultry, even if she's singing in low key notes. Raunaq e Aashiqui awakens every emotion a woman feels in her heart when she's in love. Its beautiful and probably one of the best songs Jonita has sung so far.
Ahmed Ali's 'Party' is a fun song with catchy beats. It's been sung by Ahmed Ali Butt and you'll definitely like the beats, if not the lyrics. This particular song is fun but with rap that's kind of corny. But since the entire album is just so good, this one particular song doesn't matter much. It sounds like a filler and just there for the sake of it.
'24/7 Lak Hilna', this is another one of the amazing songs, the album for Punjab Nahi Jaungi has delivered. The opening sequence is nostalgic playing on one of the old classics but it's from here the song transitions into a full on rocking dance number that we absolutely love. No, its not a wedding song, but we can see that with the amazing dance beats its delivering, 24/7 is going to become the next wedding number right away. Meesha Shafi and Sahir Ali Bhagga have sung this song to perfection, with Meesha's loud and clear vocals coming out straight and tickling that dance bone in you.
'Tere Naal Naal', is our newest favorite. The video came out yesterday and we instantly fell in love. Tere Naal Naal is beautiful, with a capital B! The music, the lyrics, the vocals, each and every aspect of this song stands out on its own to make it extremely pleasing to the ears. The tunes are blissfully soothing, the lyrics come straight at the heart and Shafqat Amanat Ali's voice makes you close your eyes, just to enjoy the beauty of this song.
Our verdict:
Punjab Nahi Jaungi's music is exceptionally beautiful! We love it and we're certain you, yourself, will not be able to help falling in love with the simple album with an extremely amazing collection of songs. Shani Arshad has outdone himself and we're extremely proud of the PNJ team for having come up with this melodious album, each song sung to perfection and lyrics that touch the heart.
Read: Tere Naal Naal from 'Punjab Nahi Jaungi' is blissfully soothing