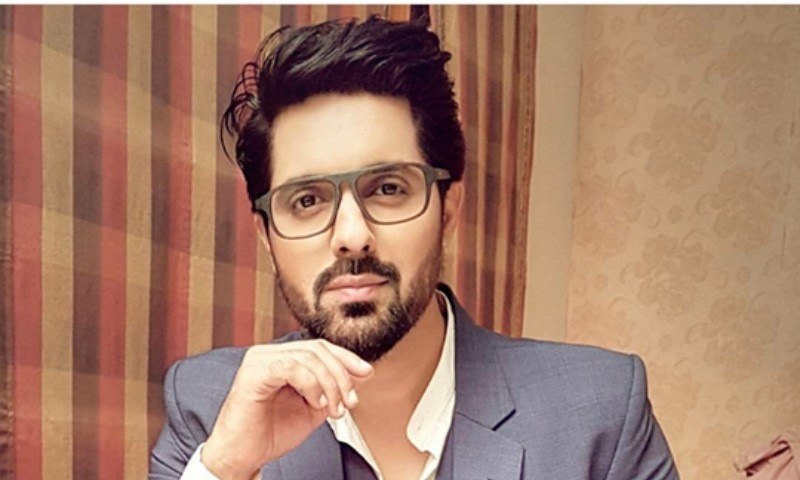 The actor talks about his role in the upcoming serial, whilst also disclosing a few other interesting details.
We have been watching Sun Yara ever since it began, and while we've held high regard Junaid Khan and Hira Mani on the show, Asim Mehmood too caught our eye as he plays the fun loving younger brother of Talal called Khurram. Now, the talented actor has joined hands with director Danish Nawaz for a drama called Paimaany, where he will be playing a role quite different from that of Khurram.
Recent pictures of his character were put forth by Mehmood, and we got a chance to speak with him to get some details related to the new drama and know what else is happening besides Paimaany.
"This is a drama produced by Six Sigma Plus, who were also responsible for Sun Yara. Last few days of the shooting are underway and I play one of the leads. My character's name is Ahson, who is very close to his sister played by Eshal. Ahson is a very intense character who is also very sober. You can tell by the way he dresses up."
Read : Rising talent: Asim Mehmood impresses in Sun Yaara
Talking a bit more about the story, Asim Mehmood revealed,
"It is a family oriented play as it also highlights the relationship between a brother and a sister. A step taken by Ahson's sister which is unlikely of her character, takes place. She is under the influence of her friend, played by Fatima Effendi and from there the story takes a u-turn. Audiences will get to see Ahson turn from a loving brother to someone who is quite furious with his sister."
Danish Nawaz left us highly impressed after Sun Yara, which is why we are expecting to see a good drama from him, with the script penned by Rukhsana Nigar.
Talking a bit more with Mehmood, he also told us about another play of his that's to air soon.
"This one is called Zamani Manzil which will air on Geo TV hopefully by next month. Initially this was a tele-film but has been made into a serial now. It has that comical touch to it as well so I am sure the viewers will enjoy watching these two plays of mine. Both are quite different and I believe as a actor it is important to try and experiment with different characters so the viewers as well as the actor, do not get bored."
With Paimaany about to air soon on Urdu 1, besides Asim Mehmood the cast also includes Fatima Effendi, Farhan Ali Agha, Eshal, Imran Ashraf and Asad Siddiqui to name a few.