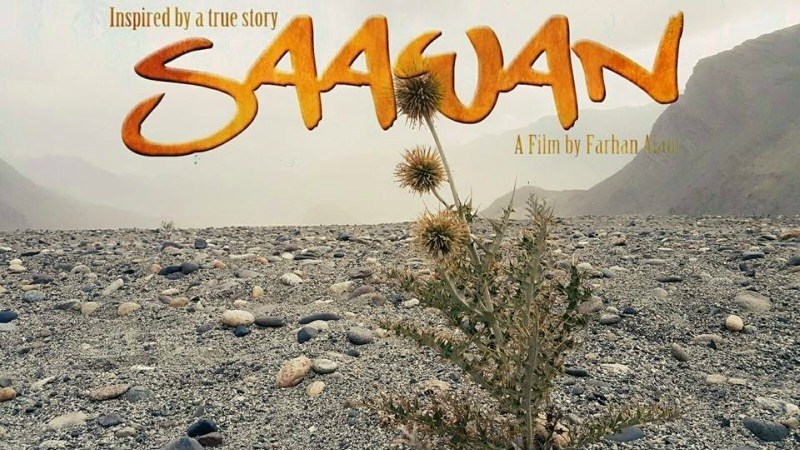 While the Pakistani cinema is focusing on making movies with the sole purpose to entertain audiences, there are filmmakers that yearn to create something meaningful. One such artist is Farhan Alam, who produced a film called Saawan. It tells the true story of a child with physical disabilities. The movie was recently screened at the Madrid International Film Festival, and it received the 'Best Foreign Language Feature Film' during the award ceremony, leaving us feeling immensely proud.
According to a leading daily, the ceremony of the festival was held from July 8 to 15th and other movies nominated alongside this one in the same category were Beyond Boundaries, Organic Love Stories and Gravity, to name a few.
Written by Mashood Qadri, the movie is based on the true story of a disabled child who is up against all kinds of evil, be it the natural calamities, or the stereotyped evils of society, such as feudal lords, burglars, child abductors, etc. Syed Karam Hussein plays the protagonist and when HIP spoke to the writer of the film in an earlier conversation, Mashood Qadri (who is also one of the producers), was all praises for the child actor.
Read : The promo of 'Saawan' is disturbing on many levels
Saawan includes actors Karam Hussain, Arif Bahalim, Najeeba Faiz, Imran Aslam, Saleem Mairaj, Tipu Yorguc, Hafeez Ali, Shahid Nizami, Mashood Qadri, Sohail Malik, Muhammad Abbas, Mahek Ali, Mohd. Ali, Daniyal, and Liam. The film is produced by Mashood Qadri under the banner of Kalakaar Films and directed by Farhan Alam.
After winning the 'Best Foreign Language Feature Film' award, HIP would like to congratulate the production team. Besides the Madrid Festival, Saawan has also been selected at the Social World Film Festival, Italy, where it is nominated for Best Film, Best Director and special prize of the critics.