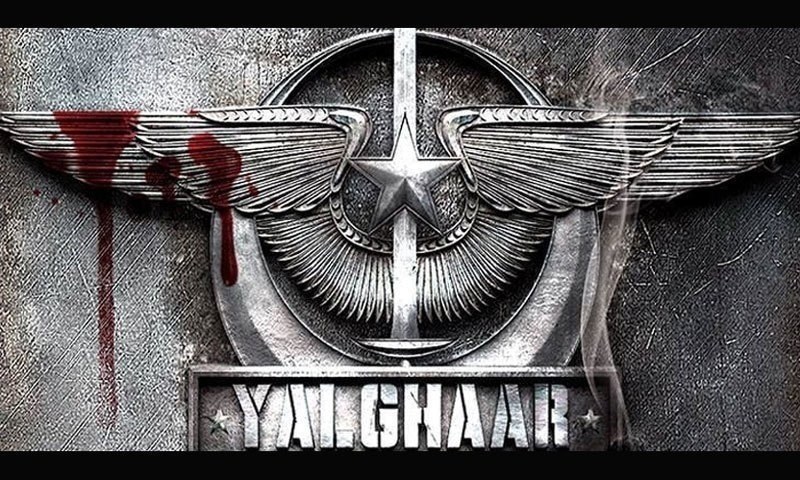 With claims of being made on a big, hefty budget, opening in about 60 countries featuring 8 different languages, we expected Yalghaar to do big business globally and domestically. But it seems the high profile, high budget movie of the year, has come across as a big disappointment for the makers, the distributors and of course, the critics as well.
Read: Yalghaar to release in 60 countries in 8 languages
The footfall for Yalghaar was considerably high in its first week in Pakistan. Since the film opened on Eid-ul-Fitr, people flocked to the cinemas to get a hang of the tickets, but as it seems, word of mouth deterred people to watch Yalghaar, which is currently in its third week of opening.
According to box office details, Eveready Pictures bought Yalghaar at a record price, but unfortunately, the film hasn't been able to recover even the distributor's investments. So far the breakdown for Yalghaar's revenue is as follows:
Week One (11 Days): 13.75 Cr
Week Two: Approx 1.9 Cr
3rd Weekend: Approx 30 lacs
Total: 15.95 Cr
As it seems, the film will close around approximately 17 Crore, because the numbers are not increasing and the film is about to be put down from screens in cinemas around the country.
But sadder news comes from the international market. The film, which saw its release in the likes of Hollywood and Britain, has crashed miserably. As per box office details, Yalghaar hasn't been able to collect back even the price of film promotions and releasing the film in the international market. This seems to be an alarming situation for distributors overseas because other films have seen better releases in international cinemas, around the world.
Here is the disastrous overseas estimated rundown of Yalghaar's collection:
USA: 66 lacs
UK: 60 lacs
Norway: 5 lacs
Australia: 15 lacs
UAE: Approx 1.25 Cr
It is expected the film will close below the 3 Crore mark in international markets, which is rather disappointing considering Yalghaar was the biggest film to come out of Pakistani cinema this year.
Read: Box Office Report: One week in, 'Yalghaar' remains ahead of 'Mehrunisa V Lub U'