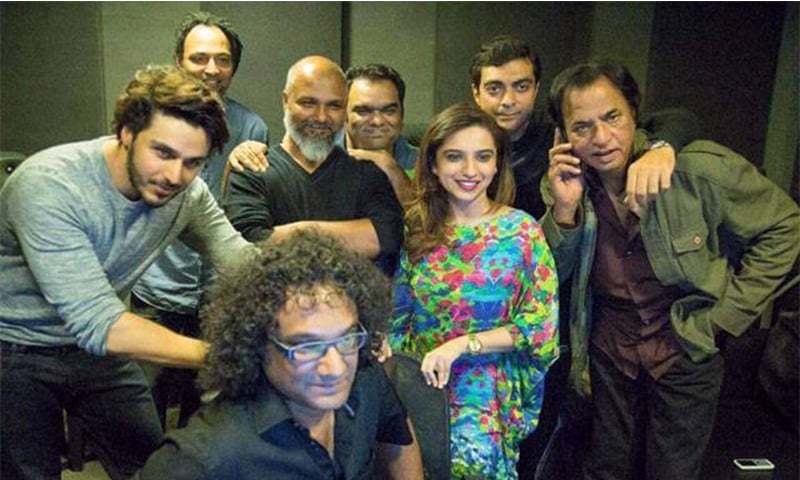 "I always wanted to do something for kids, I'm a father and I know how it is these days." said Ahsan Khan

Tick Tock was set out to be an animated series featuring the voices of renowned television and film artists, Ghulam Mohiuddin, Alyy Khan, Ahsan Khan, and Maria Memon. The series is produced by Sana Tauseef who has co-created it with Omair Alavi. Alyy Khan had previously stated in conversation with HIP that Tick Tock will be all about teaching children significant events of Pakistan's history. According to him, the script and overall direction was done intelligently, highlighting facts that must be taught.
Also read: Alyy Khan & Ahsan Khan come together for animated series 'Tick Tock'
Omair Alavi had already told us that the film's story line could not yet be disclosed as the series was still in the making but it is 2017 now and we're hoping that the team will finally spill the beans. Alyy Khan, who is lending his voice to one of our characters from Tick Tock told HIP that he also lent his voice to one of the leading antagonists in Pakistan's first animated film, 3 Bahadur.
We recently also got in touch with Ahsan Khan and we were more than pleased to hear his views on the now-animated film. "I always wanted to do something for kids, especially because I'm a father and I know how it is these days." says Ahsan on wanting to contribute to the upcoming youth. "It's obvious that we learn and retain more by watching hearing and understanding rather than just reading facts so this seems to be a great idea. They're always on their devices and I can't really drag them to the parks that culture has almost died. While working on Tick Tock, I realized I had to give back, more. So I'm currently working on a game show as well that's exclusive to children." Ahsan added.
Also read: The teaser of 'Tick Tock' will leave you wanting for more!
Ahsan decided to break the news about the release of the film and why the series took the turn to convert this series into a movie. "While we were dubbing the first episode of Tick Tock, we realized how amazing it was. The animation and the production quality are far better than anything Pakistan has seen till date. That's when the makers decided to turn it into a feature film. I'm dubbing for it currently and it's slated to release sometime in December."
There you have it folks, the wait is over, we definitely know where we're taking our kids this December, to the cinemas!
Watch the teaser here: