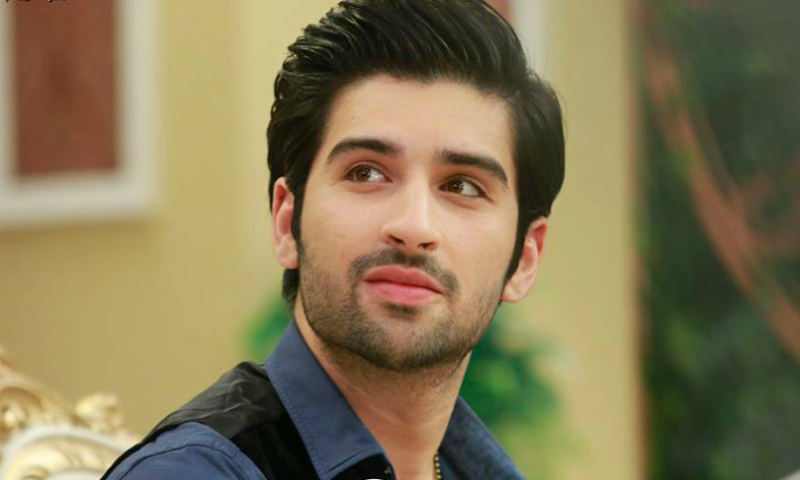 "I'm definitely looking forward to teaming up with Ushna again."

The very attractive duo who stole our hearts this Eid with Sanaullah Ki Dusri Shadi are back again! Ushna Shah and Muneeb Butt decide to go hand in hand once again, for the sake of entertainment. In conversation with HIP, Muneeb Butt chats about this upcoming project of his, which is sure to have us glued to our television screens.
Also read: Muneeb Butt plays a tuition teacher alongside Ushna Shah for Eid telefilm
"I did a tele-film with Ushna on Eid recently and I'm definitely looking forward to teaming up with her again because she is such a promising actress. The chemistry we share on screen is also good and we hope we will be able to work on a drama serials as well." said Muneeb on working with co-star Ushna Shah, yet again.
Also read: Muneeb Butt begins shooting for his next play called Paarsa
We asked Muneeb to reveal a few details about the story line of the show and it seems that at some point we might just cry on the name of friendship, love and sacrifice.
"The name of the tele-film is Kya Yehi Pyar Hai and the story revolves around three characters. A guy loves a girl and for some reason he can't marry her because he finds out that another friend is also interested in her." said Muneeb.
Muneeb says that he will be playing the role of Humayun, who is the character making the sacrifice for his friend's sake, but it turns out that the friend dies. Humayun goes back to marry Ushna's character, but at the time of marriage, something else is disclosed.
"We are three people, me, Ushna and Faizan Khwaja. My role for of Humayun is very positive; he is the kind of person who will sacrifice his love for his friends. I like this character because he's sincere to his friends and cares about others a lot. This will be a treat for my friends to watch because of the performance and the locations, it was the first time I've been to Lahore and the story line is just so catchy, I think the fans will love it." says Muneeb for what his fans should expect from this show, because it sure seems promising to us.