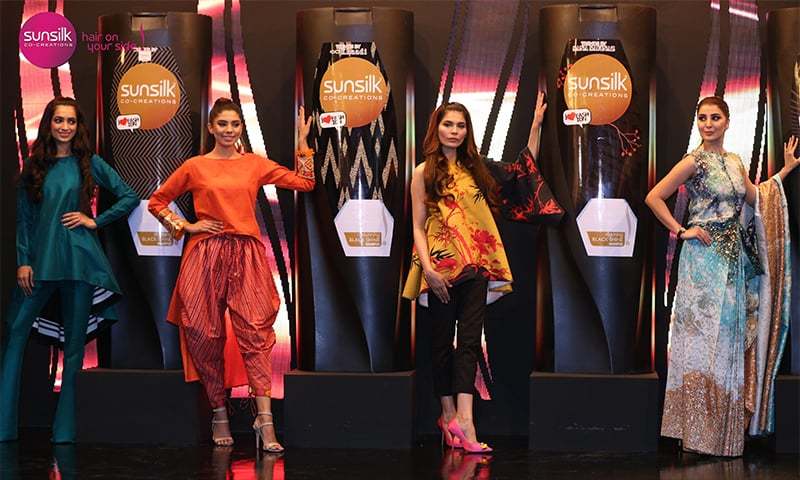 What went down in one of Pakistan's leading fashion events and what made it unique this year? Read on to find out!

The Pakistan Sunsilk Fashion Week (PSFW'17) is one of Pakistan's leading fashion events, displaying some of the most contemporary, cutting-edge fashion trends. While bringing in together some of the best names in the local-trend industry, PFDC celebrates design and art in the greatest way possible.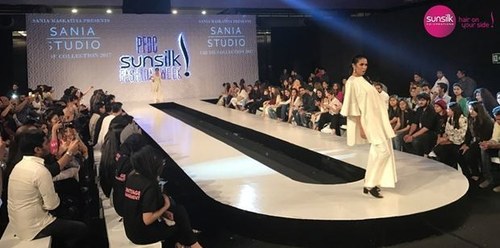 This year, Sunsilk Pakistan and PFDC worked together to carry out the biggest fashion event of the year, the Pakistan Sunsilk Fashion Week PSFW 2017. They took on board the magic of the country's well-known and extremely talented hair expert, Nabila, to mesmerize us with her latest, eye-blinding hairstyles, designed in accordance with each designer's show. The salon-star also held her own gig on board, making PFSW'17 an incredibly special event for the audience and desi trend-setters. Each design was better than the next, turning the entire week into a phenomenal affair.
Saira Shakira's luxury designs were one of the main highlights of PSFW day 1, along with Faiza Saqlain's exotic shades of lime and pink showcased on day 2. The ramp models for sure gave us some real hair envy, with their long locks styled in voluminous braids and loose curls. The bright colors and exclusively designed gowns paired up with edgy, over-the-top yet amazing hairdos made Faiza's intricate collection fresh and trendy.
Finally, Day 3 of the PSFW included Nabila's hair show as the first ramp-walk of the line-up; the most anticipated event of the week. In collaboration with Sunsilk Pakistan, Nabila was able to showcase a range of altering hairstyles for the New Year's summer months; from blunt fringes to glamorously long and thick hair, the audiences were able to experience the pleasant hair surprise first hand! Pony braids, pastel hair and long bobs were also part of the many trends the equally fashionable stylist brought forward, successfully making sure she had something for everyone.
The main idea behind linking the Sunsilk PFDC Fashion week to a hair show was to get Pakistan's hairstyling legend on the stage and showcasing latest hair styles, trends and reinforcing the motto that hair really is on your side when it comes to making a fashion statement. Along with adding star-studded glamour and excitement, people were able to receive the most popular runway looks to try with Sunsilk. The 'I heart Fashion' concept was able to embed newest hair and fashion trends into the minds of the aspiring designers and fashion enthusiasts.
Gladly, we had some of our famous Sunsilk Fashion Edition bottles and effective styling tools at hand to create fabulous hairstyles from Nabila's hair show, bringing about the best looks on our models and gratifying expressions on the audience, as well as people watching at home.