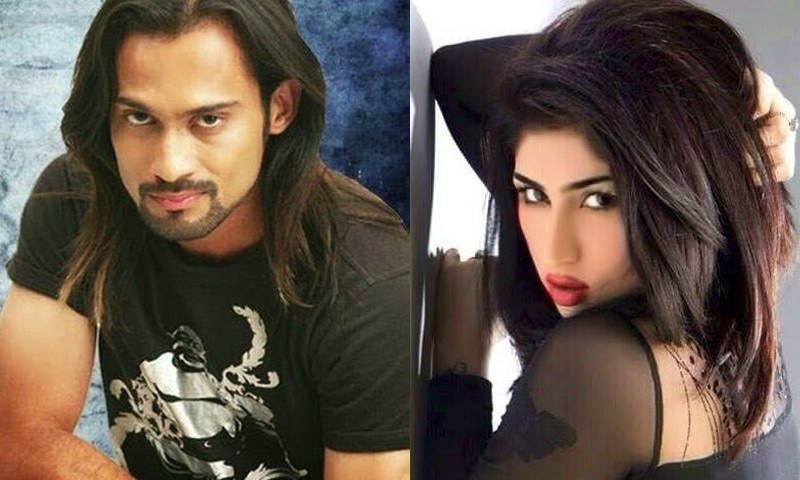 The reality star took to his social media page and told people to "keep a difference between a rebel and a prostitute."

Reality show host Waqar Zaka, seems to always make it to the news. In his last controversy, he went live on Facebook at the Edhi center to criticize the industry and target celebrities like Hadiqa Kiani and Ali Haider, openly questioning them. Now where Ali Haider gave him a fitting reply through a video, it seems he is back with his antics, taking to Facebook to question everyone over their praises for Qandeel Baloch.
Read : Ali Haider tells Waqar Zaka not to exploit Aamir Zakis' death
With a play based on Qandeel called Baaghi all set to air on Urdu 1 soon, people are seen to be mighty impressed with the late star and have also said that she was empowering women, but Zaka disagrees.
"Keep a difference between a rebel and a prostitute. I have respect for all females but this one particular woman, did no charity, nor did she do any planning for the betterment of the society. Instead she posted porn style videos and kept selling herself without any pressure or majburi and we should glorify that? She can be an interesting story but that's it."
Sounding quite miffed with all who now can't stop raving about Baloch, especially when she was alive as no one ever looked or even talked about her with respect are going around calling her amazing as Zaka said,
"Today every girl is posting about how excited they are for her serial and talking about women empowerment. I mean when she was alive did you ever write a status saying we love Qandeel's work!"
Sadly, this does happen quite often in our society, that once a star is alive no one gives them a second look. People's attitude towards Qandeel only changed when she was killed by her brother last year in the name of honor. Since then she has become a victim of honor killing and is now being given respect, something she craved all her life.
With Zaka mocking the mentality of everyone, he even mentioned that after Meera's death, would people make a monument for her or that will only happen if she was killed by a man?
Where he did agree to the fact that her murder was wrong, he also encouraged people to protest against that law. But to glorify that she was empowering women, he says, is wrong.