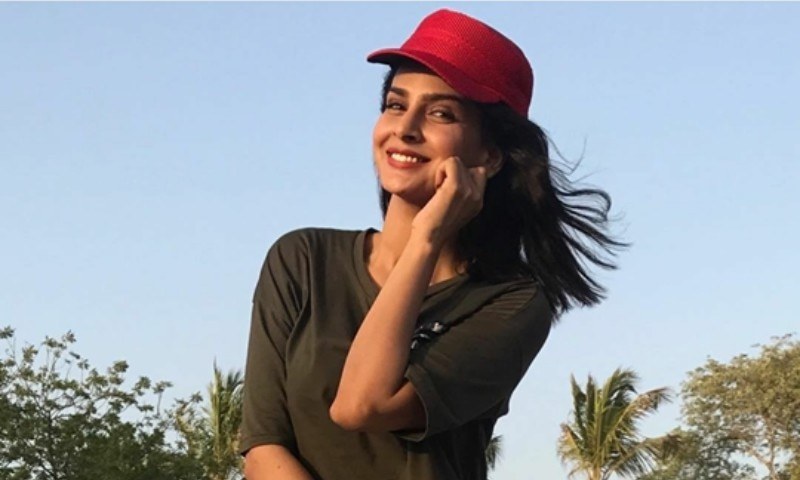 One of the most anticipated plays is set to start from 27th July, every Thursday at 8 pm only on Urdu 1.

There are a lot of amazing plays about to go on air but one particular drama that's had everyone awaiting eagerly is Baaghi, which is based on the life of Qandeel Baloch. Up till now we have only seen bits and pieces in the form of teasers, but now the makers have finally released its first promo and we have to say, it is absolutely riveting!
Saba Qamar plays the late internet sensation. The promo offers a glimpse into Qandeel before she took social media by storm. Belonging to a poor family, she had dreams and ambitions to fulfill, but was always hurt by the men in her life, whether it was her father or her overly possessive and strict brother (Sarmad Khoosat), or even the man whom she fell in love with (Ali Kazmi). After getting married, she was betrayed by him and thrown out of the house to fend for herself.
Read : Saba Qamar Dares To Play Qandeel Baloch
Directed by Farooq Rind, the promo without any doubt is impressive. In it's short period of time, the transition we see take place in Baloch, from being a village girl to a celebrity, is enough to make us want to watch the play ASAP!
Written by Umera Ahmed, the promo also shows us a side of Baloch, who even after attaining fame, is seen going through a difficult phase in her life. She'd have occasional crying outbursts which no one ever saw, because in front of the camera she always portrayed herself as a confident woman, and didn't let people's hate get to her easily. She's always had two sets of followers, ones who adored her and others who couldn't stand her.
Saba Qamar impresses as Baloch and we are in complete awe of the way she has perfectly nailed the character. Sarmad Khoosat as Qandeel's brother brings with him the needed furiousness and Ali Kazmi leaves us wanting to see more.
With a stellar cast which includes Osman Khalid Butt, Khalid Malik , Saba Faisal besides Saba Qamar, Sarmad Khoosat and Ali Kazmi, Baaghi is a Paragon Production, produced by Nina Kashif, the General Manager of Urdu 1. The serial will go on air from 27th July every Thursday at 8 pm only on Urdu 1.