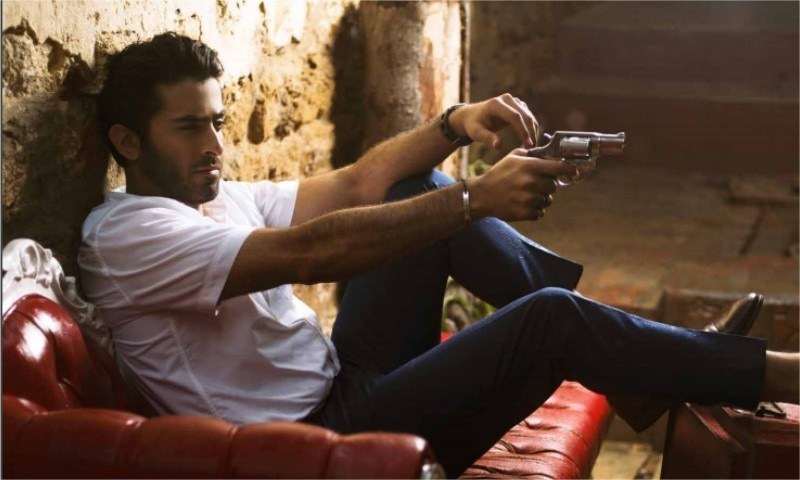 Imitating swoon-worthy greats like James Dean, Ryan Gosling, Christian Bale and more.

It seems that Munawar is a great fan of true art and performance when it comes to the entertainment industry. The man of action plays out some of the most well-known characters in the history of acting and takes his A-game to a whole new level.
Dressed as the 'character pouring' James Dean, the 'absolute genius' Christian Bale, the 'king of cool' Steve McQueen, 'the keeping it real' Tom Hardy, the 'in character' Marlon Brando and the 'king of contained aggression' Ryan Gosling, Munawar gave us serious butterflies with his latest set of photos.
Sheheryar Munawar made his acting debut in Ho Mann Jahan two years ago, and won the award for 'Best Supporting Actor' at the 26th Lux Style Awards. The highly qualified graduate from the Institute of Business Administration (IBA), has evidently shown just how much of a perfectionist he is in his directorial projects, with high profile brands like 'L'Oreal' and 'Sprite'.
But what's weird is that Sheheryar feels he's one of those people who are never satisfied with their work; either because it is so unbelievably flawless or because there is always something more that can be done.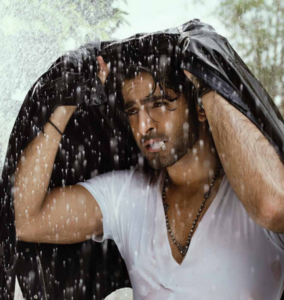 Also read: HIP Exclusive: Sheheryar Munawar signs his second film, 'Project Ghazi'!
The perfectionist chose this career strictly driven by passion and is pursuing it all too well. Even as we speak, he is at the producers desk pondering upon the color schemes and layouts being used for his movie! Sheheryar's performance in Ho Mann Jahan was undoubtedly overwhelming and took us all by storm, so it is quite confusing why his second film took so long.
Not only did he perform in the film but also produced it, so he couldn't switch from projects until the post production was complete. As soon as he was done, the pedant took word of the wise Rahat Kazmi, and tried to discover himself in his next performance. Munawar felt he had to transform into a new version of himself for Project Ghazi.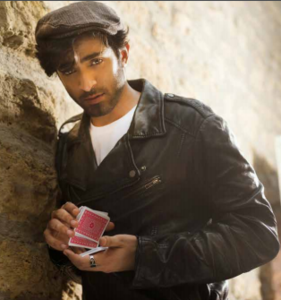 Determination might as well be Munawar's second name because he is all about his work. The lead 'Ghazi' put on 10kgs of muscle and was required to take mixed martial arts classes for his stunts. For a man as passionate as he is, Munawar needed to relate to people who were equally as zealous as him, on hearing the script by Nadir, Sheheryar saw his excitement and connected to his level of ardent. According to Munawar, you need a right amount of 'crazy' in this industry to work and that's the reason he signed the film.
With a star as committed as Sheheryar compliments by others must be a normal thing. Recently, one such compliment was thrown in Sheheryar's court was by the ever green Meera Ji. She stated he was the next big thing.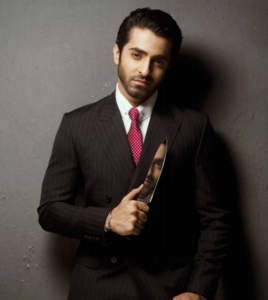 Also read: In conversation with Sheheryar Munawar on 'Ho Mann Jahaan'
Munawar says he isn't looking for a relationship because marriage is a commitment he cannot afford at the moment, as his time is already consumed enough by his work. He is a gentleman who does not plan on keeping his woman waiting until he can properly obligate to her, and we definitely respect that.
A villain in any film is still an actor, and he deserves to be categorized in 'Best Actor Award' instead of 'Best Supporting Actor'. Sheheryar feels that his character in Ho Man Jahan was a leading role between three friends. According to our industry, he feels that we follow a specific formula for choosing who the hero is and that means; always getting the girl. The critically acclaimed actor feels that a hero is supposed to have shades of grey rather than being black or white. For him it's all about talent that takes you places, looks don't always do one much good.