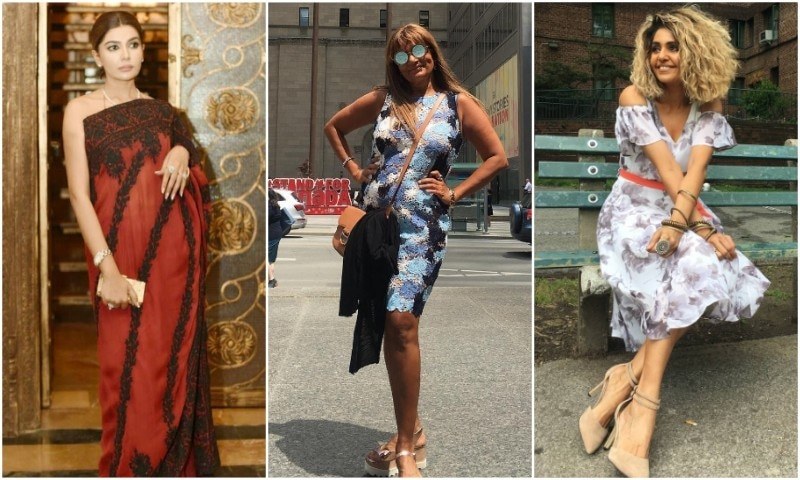 They came, they saw, they conquered! But unfortunately these super models of the past have become less of the public figure they were back in their prime days. Although a few of these gorgeous divas keep making their public appearances every now and then, gone is the zeal, the zest and the enthusiasm with which they rocked the fashion and media industry when they reigned supreme.
HIP brings you an exclusive insight on what these super models of yester-years are doing now.
Aaminah Haque
This gorgeous lady, the face of LUX and the winner of multiple awards, not only owned the fashion industry but also did an amazing job on television as well. Sadly, Aaminah has been out of the scene since her marriage to designer Ammar Belal. The gorgeous diva of yester-years now lives in NYC and works at a regular job from 9 to 5.
Iraj Manzoor
This sultry beauty with her dusky complexion and lethal physique was the top choice of every fashion house and designer brand back in her time. Yet the model now lives in NYC and works at a job. Iraj, however, has managed to keep looking great, just as she did while she dominated the fashion scene here.
Atiya Khan
The woman came as a breathe of fresh air on the modelling scene but quite when she was just 21, quoting she preferred staying behind the lens more than in front of it. Atiya is now an established director and producer of a number of projects and acclaimed documentaries. She still looks gorgeous and keeps her public appearances as beautiful as she is.
Frieha Altaf
This older model, is still a force to be reckoned with. Although she quit modelling a long time back, Frieha is still in her prime element, managing a giant talent management agency and directing, producing and choreographing high profile shows and events, right here in the industry. Frieha goes by the title that suits her aptly, #queenofk
Read: Frieha Altaf is all set for her big screen debut(s)
Vaneeza Ahmed
Vaneeza has moved off to Islamabad but this gorgeous diva is still rocking it. An acclaimed brand herself, Vaneeza keeps making appearances on televisions and fashion shows every now and then. The lady is not out of the league as yet.
Read: Vaneeza Ahmed steps in as the show choreographer for BCW
Iffat Omer
This graceful lady has switched to acting, and an acclaimed actress she is now. Iffat Omer has worked in a number of television dramas, her most acclaimed Mohabbat Aag Si, won her the HUM 'Best Actress' award in 2016. Iffat Omer, might not be modelling now, but she's still pretty active in the scene.