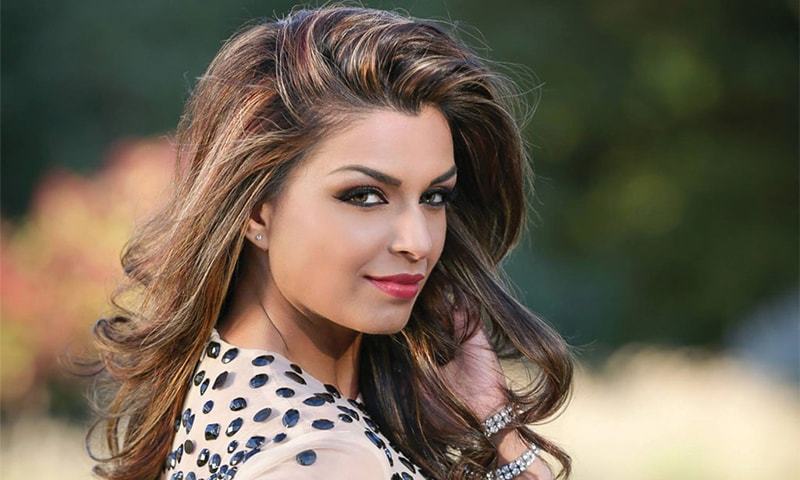 "No matter what criticism the trailer or the upcoming movie receives, Chein Aye Na will always be special to me."

A beautiful face and a wonderful soul, and of course the leading lady of the much hyped about film Chein Aye Na, Miss Pakistan USA, Sarish Khan, is a name belonging to the lineage of the extremely talented Sabiha Khanum and Santosh Kumar. Already proving her strong roots, the lady stands strong with her movie Chein Aye Na, unfazed by all the criticism that's coming pouring her way, and that, for a new comer is definitely a laudable trait.
And so HIP got in touch with the beautiful Sarish, to know what the lady is up to, now that she has wrapped up shootings for both of her films, Chein Aye Na and Rehbra.
HIP: What made you sign Chein Aye Na? Was it just for the sake of doing a film or did you actually like the script?
Sarish Khan: I'm a hopeless romantic and because the story for Chein Aye Na played right on the importance of love and relationships, I signed up for it. I play the character of Ruba, a girl whose confident yet shy, assertive yet timid, and I connected well with it, so yes, I took it up because I felt I could deliver what was needed of me for my part.
HIP: Ever since the trailer has released, the film hasn't garnered many positive reviews. The music also failed to make a mark on the industry. As a new comer, do you think you're future in the film industry is in jeopardy, considering Chein Aye Na is going to be your debut film?
SK: Critism doesn't bother me. When I signed up for the movie, I knew what I was signing up for, so no matter what comes my way, or what reviews the film receives, Chein Aye Na will always be special to me. We've worked hard for the movie and it will show once the movie is released. Also regarding my career in the film industry, I'm already doing Rehbra, my second film. Although I signed Rehbra first and technically it would have been my screen debut, I'm certain my work will speak for itself and my future once the audience have a chance to see it.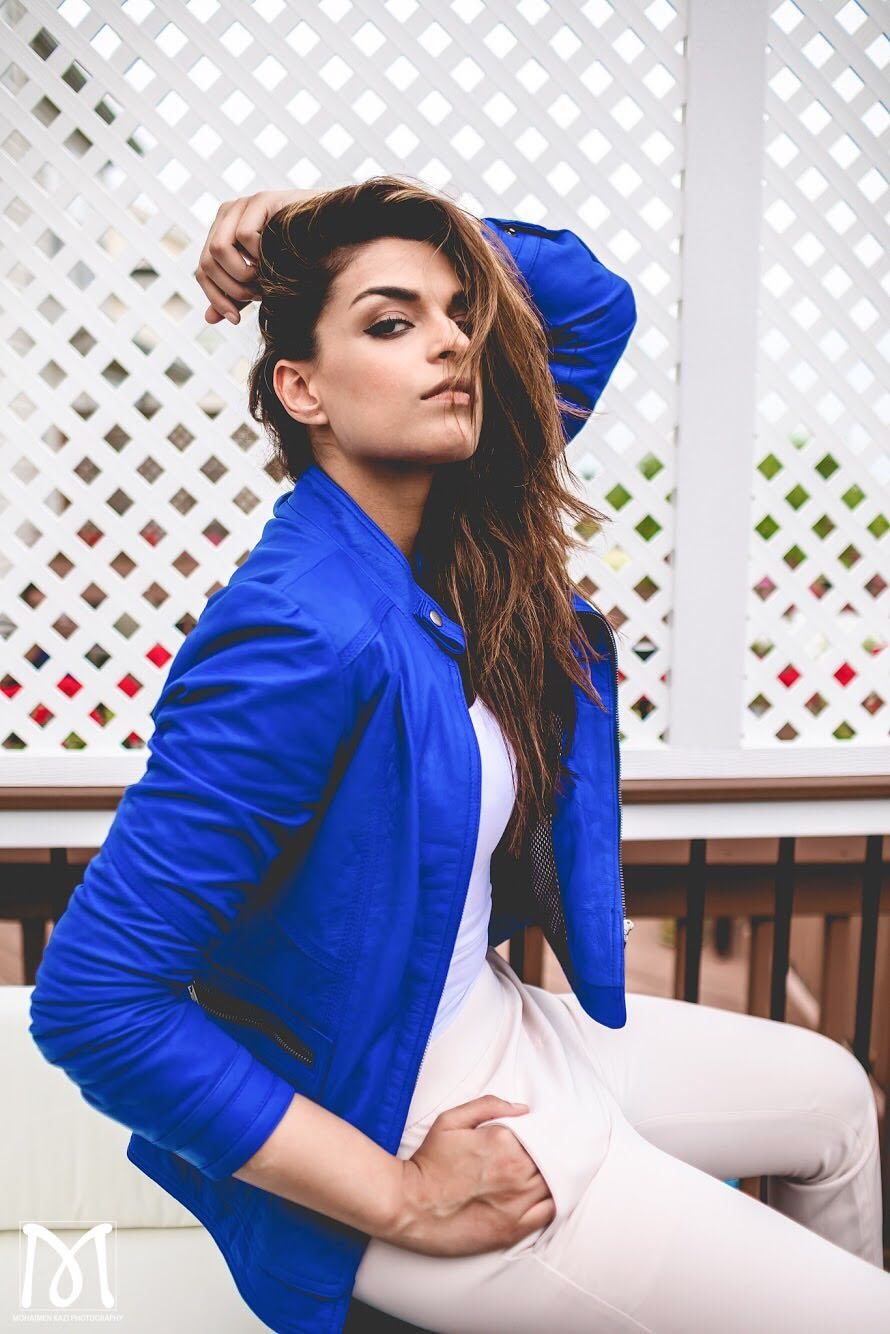 HIP: What kind of character do you play in Rehbra? Is it somewhat similar to Ruba?
SK: I play an independent Karachi girl who is exploring love. There are some parallels in the character because Rehbra is also a love story but the films have entirely different stories.
HIP: How was it working with Shahroz and Ahsan? Were you made to feel welcome in the industry considering both Ahsan and Shahroz have given quite some time here?
SK: Both Ahsan and Shahroz have been wonderful to work with. They've been terrific human beings. My first ever film scene was with Ahsan. And my first duo performance was with Shahroz at the HUM Awards. They both now have a special place in my heart and I hope to work with them for future projects too.
HIP: You've done two films now, so its safe to ask you, what kind of role interests you? What will you look for in your future projects?
SK: I like roles that are multi-dimensional, whether it's a conventional girl or modern day woman. Of course, an interesting character and good story is always the baseline for selecting projects. Also work environment also plays a key role. My family and friends are mostly in America. So having supportive and positive co-workers while working will be an important factor for me.
HIP: Who are some of the other females in the business who inspire you?
SK: I love Saba Qamar's work and I'm really excited about Baaghi, she fits in so well with any role she takes on. I also find Armeena Khan inspiring because she's managing her career in Pakistan and abroad. it gives me reassurance that splitting time between America and Pakistan is doable. She's also very sweet and humble!
HIP: Chein Aye Na releases on 11th August, but since you happen to be in New York, will you not be a part of the film's promotions back in Pakistan?
SK:The plan was always for me to promote the film internationally. I'm committed to being in New York and D.C. through the summer for work. But no matter where I am, I'm certainly a part of Chein Aye Na because it's my film!
HIP: You've grown up under a veteran wing. Sabiha Khanum was a force to reckon with in her time. Is your acting style inspired by your grandmother?
SK: Sabiha Khanum, my Nani, is my biggest source of inspiration. I've grown up watching her movies and taking cues from her about acting and life in general. But I have my own identity and want to be authentic in the work that I do. So yes, she's my inspiration but I'm an individual person and actor in myself.
HIP: Before we wind up, tell us 3 things the world doesn't know about you yet.
SK: Well, I love American football, I'm a great cook, and I really wish I could sing!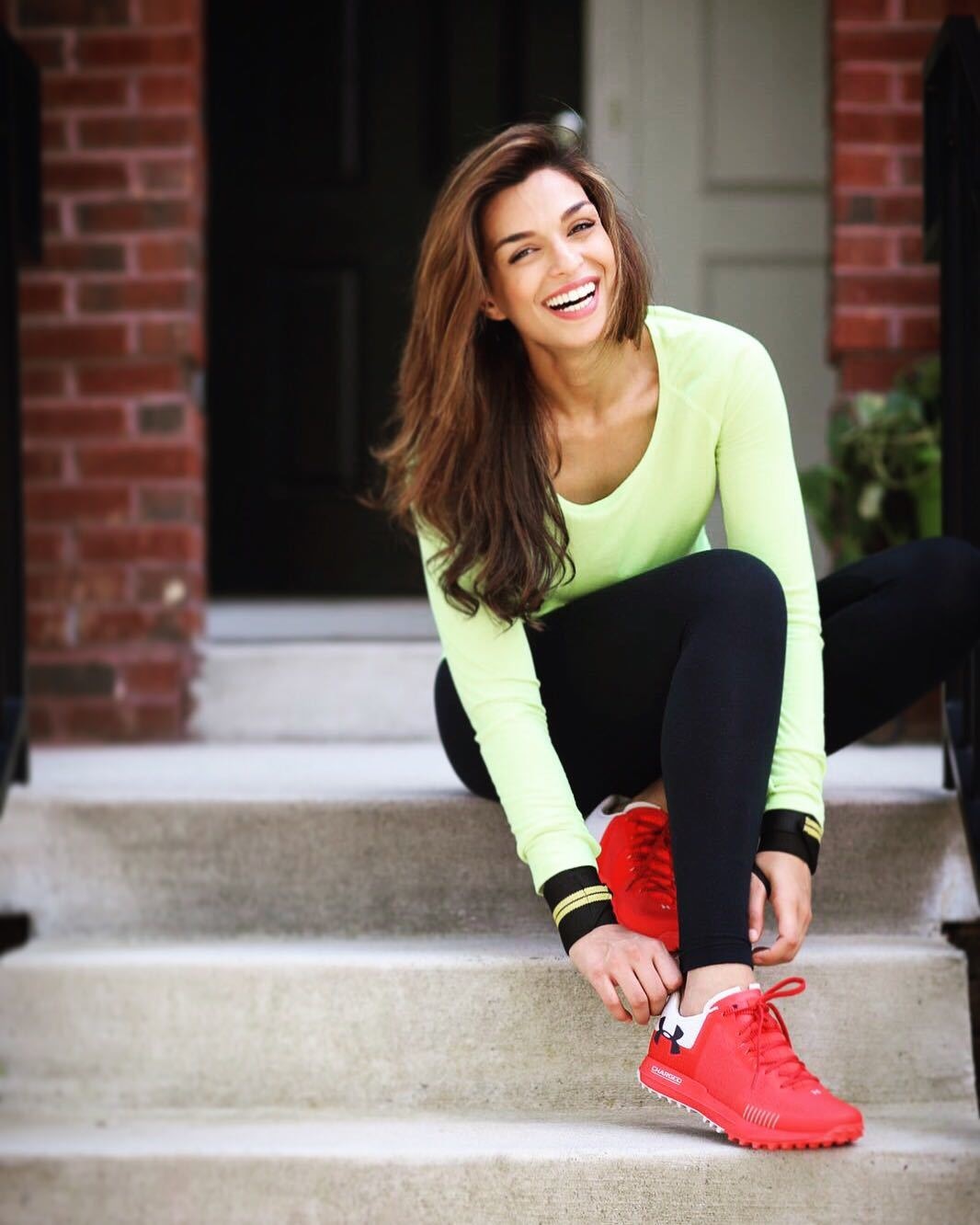 On the work front, Sarish is currently has commitments in Washington DC that are keeping the diva busy. But while we talk about it, this starlet is also training for the Spartan's Challenge, an extremely difficult obstacle race that Sarish will be be running to support Comprehensive Disaster Response Services, a non-profit she has been associated with. Sarish has already started training for the race set to take place on the 10th of September.
Read: "I'm a lawyer by education but an actor by birth," says Sarish Khan, Miss Pakistan USA