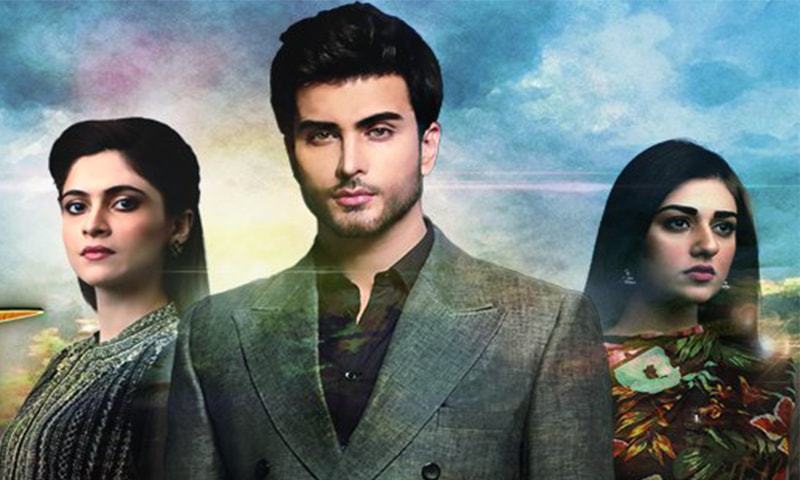 Any play that stars Imran Abbas always has our full attention because let's face it, there are very few artists like him who get so involved in their roles that they immediately make a special place in the viewers' hearts. This is evident in his new play Yaar-e-Bewafa, where he plays the hard working Zaid who just wants to give his wife Fiza all that he promised her when they got married.
Written by Mohsin Ali and directed by Zeeshan Ahmed, three episodes down the story is quite different, which is its first charm. Secondly, the sets used are very apt as they fit in the situation quite well so the realism works in its favor. Lastly the actors on board namely Imran Abbas, Sarah Khan, Samina Ahmed, Saleem Mairaj and Areej Fatima, keep us glued to our screens and deserve a special mention.
So what is Yaar -e-Bewafa all about? Read on to find out.
Zaid and Fiza are married and have a son. But their marriage wasn't on the consent of Fiza's parents, but rather they left her after she decided to marry Zaid, since he belonged to a middle class family. He was not at all up to Fiza's dads mark, who is a very wealthy man. But words like 'we will survive with love' are enough to take the bold steps of leaving everything, including your parents, which is exactly what Fiza does.
Read: Imran Abbas to play onscreen father for 'Yaar-e-Bewafa' on Geo
Now Zaid is a wonderful person who realizes the drastic step Fiza took to be with him, all in hope that one day they will be well settled. But with years having passed by, the duo still seem to be struggling to make ends meet. Samina Ahmed plays Zaid's mother, who has the habit of forgetting everything. Although the love she gives her daughter-in-law is something for all to see.
Zaid plans to move to Australia and do his MBA. The poor guy gathers enough money, only to have his visa rejected right at the end. With Fiza quite hopeful that fate was about to turn, this news disturbs her so much, that she thinks they may always be deprived of living a life of luxury.
Zaid's job is also not up to the mark. In hopes of going to Australia, he had resigned from his position and had taken a loan from a thug which he has to pay back, by hook or by crook. It seems trouble will not be leaving him anytime soon.
We also have Amna (Sarah Khan) who is married to Saleem Mairaj and has a son with him. Now these two are poor and with Saleem having a rotten temper, he is often seen getting into fights from which Amna bails him out. A woman hopelessly in love, despite his shortcomings, can't imagine a life without him. When he is diagnosed with cancer, her world comes crashing down and eventually, has to come up with the money to make sure her husband gets treated.
The first episode began with Zaid and Amna crossing paths, so how are they connected and which direction will the story go is what we cant wait to find out. Being a Showcase Production, it is always a treat to see dramas, whose main purpose is its story because end of the day if the execution of a project is done well, then audiences will follow with enthusiasm.
So off to a good start, don't forget to watch Yaar-e-Bewafa every Thursday at 8 pm only on Geo TV.