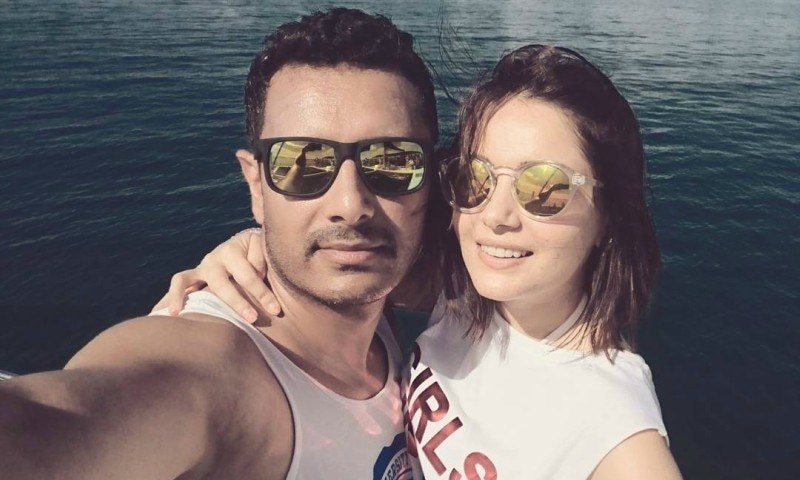 Love wins after all and Armeena slays haters with her happily ever after.

Love is in the air for Armeena, after her grand proposal in Cuba. Where there is darkness there is light and where there is love, there is bound to be hate. It seems Armeena wasn't truly able to celebrate her happiness for long, as people started rumors of her being married before and questioning who her fiance was. Luckily for the strong willed lady, she wittingly answered all our queries.
Armeena has a few tricks up her sleeve as well, you can't push this girl down. Her tweet was totally badass and her comebacks, one after the other, have totally showed us just how strong she can be. As her fiance joins hands to show cyber bullies everywhere that true love actually does conquer all, we have the utmost respect for them, real couple goals right here folks.
Also read: Armeena Khan gets engaged and we couldnt be happier for her!
The Armeena-tor army strikes again! The savage post shows that her world is with her Mr. Right by her side. The very classy British politician and businessman seems to be smug with her 'princess' and it is the most adorable thing that we will ever see.
With the most romantic of gestures, Kashmir-originated Britisher, Fesl Khan proposed to marry Khan by the sea in Cuba, during her well needed vacation after the release of her film Yalghaar. Truly an iconic proposal, we feel that Armeena might just be living out her happily ever after right here.
Best of luck to the current couple and soon to be Mr. & Mrs. forever after all!