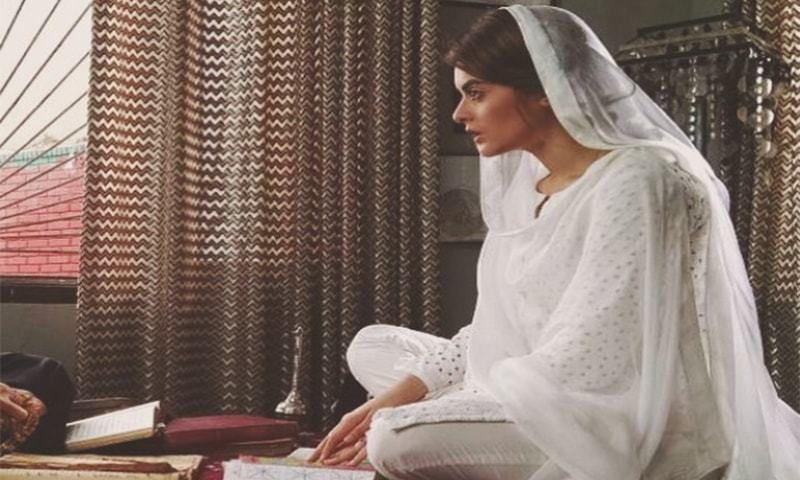 "The story is quite different as it deals with super natural elements and I am very excited for this one."

There are so many channels now that one is really spoilt for choices when it comes to watching a play. With production houses churning out dramas one after another we are really glad to see the industry flourishing. What's left to ask is, are the stories are different? And while thinking about that we stumbled across an Aijaz Aslam Production play called Dil Nawaz which stars Neelam Muneer, Wahaj and Minal Khan.
Written by Syed Nabeel, we saw a few pictures of Minal on Instagram, from there we deducted that she is involved in a drama unlike any other. Wanting to know more, we got in touch with the pretty actress and this is what she shared with us,
"There are three main leads in the play. Me, Neelam Muneer and Wahaj. My character's name is Kiran who is in love with Fahad played by Wahaj and besides both of them being madly in love, they are finding it difficult to get married."
Talking more about the story, Minal said,
"The story is actually quite different as it deals with super natural elements. I can't reveal further details at the moment but let me tell you that it is an amazing play and I am very excited for this one."
Read : Aijaz Aslam's production, 'Sohani Ki Kahani' to air on July 3rd
With Minal having completed her shooting but still doing bits of the patch work, she also told us that Neelam Muneer and Wahaj are currently shooting their scenes.
Since we found the story quite intriguing we also got in touch with the director of Dil Nawaz, Najaf Bilgrami and asked him what drew him towards the script.
"I got a call from Aijaz Aslam and he said that this script is something only you can execute. So I asked him about the brief and he told me that it was about a jinn who falls in love with a human and how she torments the boy when he comes to stay in a house and I just rolled over my eyes and said no I don't want to do this as this is a cross between Bewitched and Genie and comedy is not something we'd do well if based on this story."
He further added,
"But Aijaz said to look further into it and see that there is something else happening in the story. So I got the script and as I began reading it, I realized it was different after all. I discovered that it is a complex, supernatural story. As I read more and more it became clear that the story is nothing but a metaphor and there is a lot of semiology. Therefore, i'd be able to tell something much more than just a supernatural story, which is why I agreed to do it."
With Najaf quite particular about the casting especially for Dil Nawaz, the main protagonist woman had to be absolutely stunning, so the director decided to approach Neelam Muneer,
"She has come out looking fantastic and has done a brilliant job on Dil Nawaz. It's a simple and a old form uric love story but with a twist and the serial would eventually venture into learning the morals of humans."
With us quite excited about this play, other cast members will include Waseem Abbas, Humeira Bano, Nida Mumtaz, Zainab Qayyum and more.
Dil Nawaz is all set to air on A-Plus soon and we can't wait to watch its first episode.