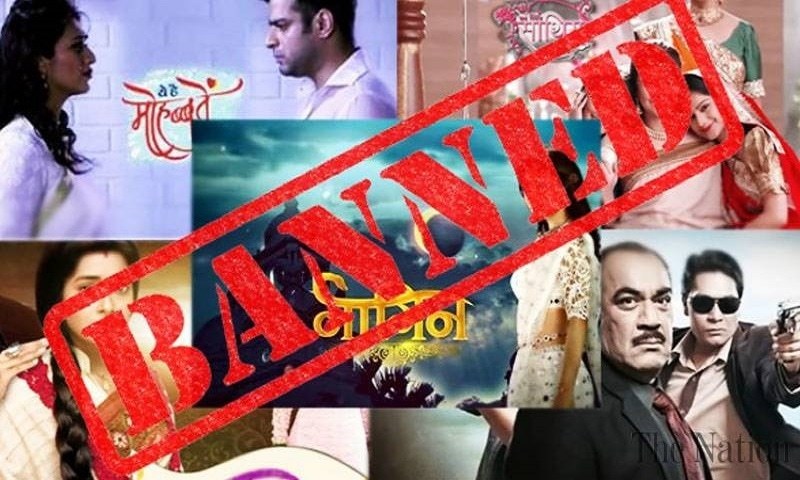 The Lahore High Court on Tuesday lifted a ban imposed by Pakistan Electronic Media Regulatory Authority (PEMRA) on the airing of Indian dramas. On passing the ruling, the court maintained that any Indian content that harbored anti-Pakistan sentiments could be censored without the need of a full ban. Although the ban on the airing of Indian films was lifted this year in February and permission to air dramas was not granted.
The Pakistan drama and television industry has always maintained a high standard when it comes to content. Our dramas are watched around the world for their sensible subject matter and quality content. But on the home-ground the masses are divided amongst local and Indian content. A lot of our audience still prefer the saas-bahu and the VFX loaded serials like Naagin and Susural Simar Ka that air on Indian channels.
With the ban now lifted, the Pakistani television industry might suffer when it comes to ratings and local productions. According to director, Furqan T. Siddiqui, "Our local content will suffer in ratings and this will also bring about financial losses to the local producers as well. India doesn't allow Pakistani channels in their country. So I believe its really not a good idea here too. The local producer of Pakistan needs to be supported first."
"The exchange of content should be mutually agreed by Pakistan and India. Even though I highly respect the court's order and agree that its a global market but it should be two way, India should start airing Pakistani entertainment channels and Pakistani content as well," Furqan further added.
Read: PEMRA orders complete ban on Indian content
Director-actor, Danish Nawaz also believes that Pakistan ought to see its own interests first. "Highly respecting the court's verdict I still want to ask what benefits will Pakistan get after airing Indian content on its television. Will it increase jobs or have a positive impact on the economy? If nothing of this sort is going to happen, my question is why do we need to air Indian content on our television when India doesn't air Pakistani content," he shared.
Danish further added, "As far as quality content is concerned, we know where we stand in those terms. Our dramas are shown in Indian academies, people follow them across the border so yes our content, if its good should not and will not suffer."
According to Fahad Mustafa, actor and producer, Big Bang Entertainment, Indian content doesn't pose any competition to the quality of Pakistani dramas and television content. "I don't think we need to worry about the ban lifting because quality content will definitely stand out on its own. There's always so much international content in Pakistan, not only Indian, so there's nothing really different happening," he began.
"However, I do agree that there might be financial hitches. In the last one and a half year, ratings have only come on merit. Channels get it easy by airing Indian content, and yes, that way the quality of our local content might suffer," Fahad concluded.
Running a 24-hour transmission in today's time and age requires content at all times. That said prioritizing one's own content is perhaps the only way forward. Constructive criticism might just give local productions a run for their money or a reality-check of sorts. The results are yet to be seen.