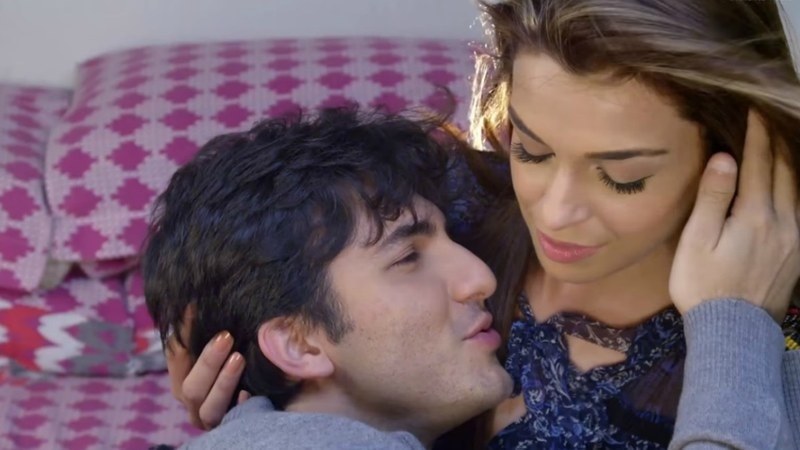 This might just leave you thinking 'its not that bad'

Although the film itself has received a lot of criticism for more than one reason, whether it be the horrendous trailer including views that are cautious to the eye or the explicit romance but we must say Chain Aye Na's music has class.
The song has been beautifully sung with the vocal talents of Ammar Baig who has given the song a very soft touch. The song was framed in love with the lyrics by Nasir Ali and brought to life by being brought together with composer M. Arshad. The title track could be compared to some of the talents that you might find in India. Notice the soft style of the song and voice which was used by Sonu Nigam and Shan in their early career.
Also Read: "Chein Aye Na is a pure romantic movie," says Shahroz Subzwari
After being shot down on social media mercilessly, Chain Aye Na seems to be picking pace among local masses and street folk as Adil Murad posts a photo with his street fans or so he say 'No Gucci toting socialites' as his audience. The film has gotten off with a rough start but it looks like it will prosper after all. The movie itself stereotypically does look like a hopelessly romantic movie portraying a young man madly in love for a woman who is already with someone else. Will we see a battle between Shahroz and Adil over Sarish? We definitely hope to see so.
Also Read: HIP finds out why the widely talked about 'Chain Aye Na' had to be delayed
With the video of the star song of the film 'Chain Aye Na' is a classic portrayal of a young boy in love. As Shahroz sits in his room day dreaming about his love Sarish with photos of them together in his room, we can classically see the typical love story that almost every teen goes through at one point or another.
Another common habit we adapt is keeping the photo of our loved one in our phone and as Shahroz continues to sing in the memory of his love and take sight of her in his phone, she is out with Adil, Sarish's love interest.
Listen to song here: