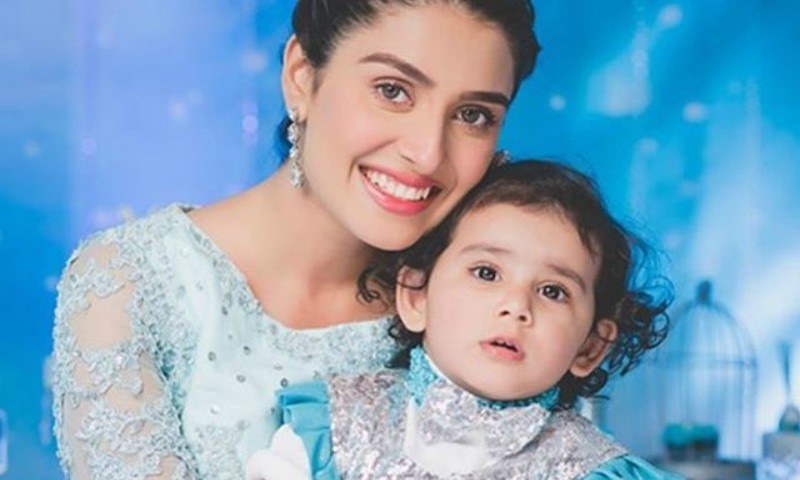 The internet would not spare the chance to bully a baby.

The Internet can be a very harsh place sometimes and makes life difficult for some people, can't live with it, can't live without it. Our relationship with social media seems to have a love-hate effect. What we choose to post is our own point of view and choice and the choices we make in those posts are our own as well. The phrase 'if you can't say anything good, don't say anything at all' really needs to be taught to some people who easily pass comments mindlessly.
Celebrities are no newcomers when it comes to the topic of criticism but the fine line between criticism and bullying is being crossed by keyboard warriors now. Harassment has many forms and the social media seems to be shaping itself to help cowards find an easier way to take out their frustrations on others making them feel inferior so they can feel better about themselves.
Also Read: Momina Mustehsan opens up about cyber bullying, depression and more
Among many others, a mother was recently questioned upon the choices she made for her child. Yes, we are talking about Ayeza Khan who dressed her two-year old in a pretty mermaid outfit for a beach shoot.
The photos were nothing short of something adorable and covered in cuteness but the social media society just couldn't live with it. As the adorable mermaid Hoorain played in the sand with her beautiful tail, the haters decided that they will not leave the chance to judge and criticize.
Also Read: Ayeza Khan to make her big screen debut with husband, Danish Taimoor
The photo was followed by cringe worthy comments questioning Ayeza's choice as a mother to dress her child up as a mermaid showing skin or possible spread of 'nudity'. How explicit right? We all agree that mother knows best and in this case so does Ayeza. What she chooses to dress her child up in and how she wants to raise her daughter is no one's business but hers.