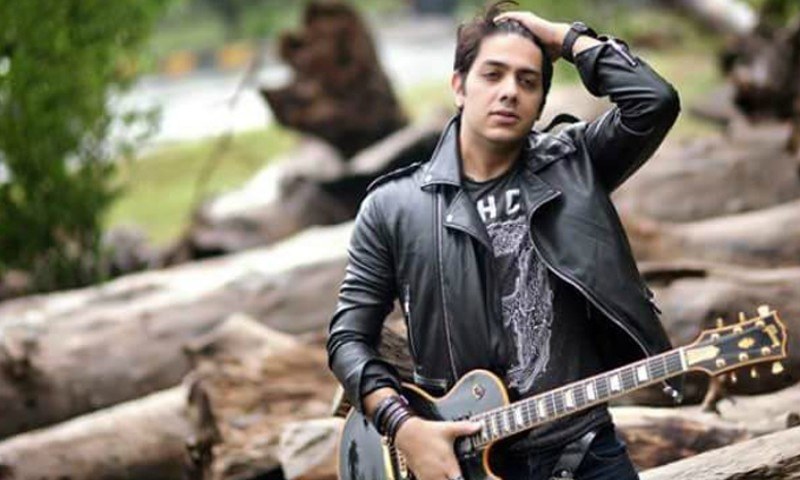 "Faisla is a drama serial about a nice guy who belongs to a middle class family."

Handling life at its best, doing serials, releasing music videos, singing songs and keeping his priorities set straight, Gohar Mumtaz is ready for his next project! His last drama serial Ghayal Gohar seemed to have left a negative impact on our minds, but all that is about to change very soon.
With his upcoming projects under the banner of ARY Digital, Goher Mumtaz is all set to show us what he's truly made of in a completely different role. For anyone who regularly follows Goher knows all about his recent Instagram posts containing the hashtag 'Faisla' but what does that mean? HIP finds it out!
Also read: Can't Wait To See Gohar Mumtaz Back On TV? Neither Can We!
"Faisla is a drama serial that is about a nice guy who belongs to a middle class family and falls in love with his mother's brother's daughter. There are circumstances where people are trying to sabotage the relationship my character and Sonia have. My character is very positive and very different from the role I played in Ghayal" Goher commented on the storyline of his upcoming project. Goher had been waiting for a role like this for a year now that would give him a different personality on screen.
"This project will be airing at the end of August but the good thing about this is that this time I've been asked to sing the OST of this drama as well." claims Goher.
This is an easy way of keeping the fans who want to hear artist sing an act at the same time, it's a win-win. Goher says that there are two versions of the song, one is fast and the other is slow. He will also be accompanied by another female singer and the music video of this song is also under process.
Also read: HIP's Rapid Fire Round with Sonia Mishal
"Sonia is a very fine actress and she is a fan as well. When I started working with her she told me she was a fan of 'Jal' and I shared with her the recent music video we did for 'Parinda' and she liked it. She wanted to make another music video like this and I want to have a non-OST feel of the music video without clippings from the drama" says Goher. It seems that Sonia Mishaal is quite excited to be shooting for this upcoming music video for the title song of Faisla, now that the director has approved of the idea.
Goher feels that all our dramas have a similar storyline which is the reason they don't have much diversity in content but he has a solution. "When you get into character you have to dissolve inside the role. I take acting quite seriously and I feel that when you bring your character to life by giving it your own flavor you are able to make the script stand out" claimed Goher and we can all agree.