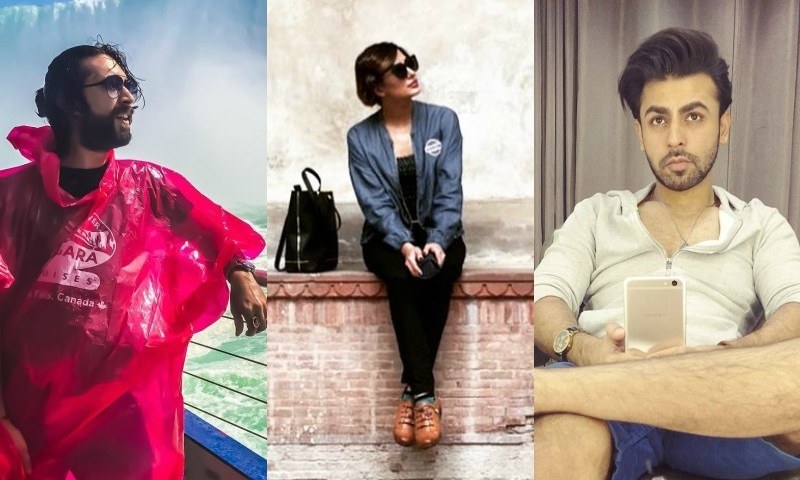 Here is you guide on who to stalk on instagram!

Celebrities are just human beings too and just like the rest of us they like to share their life using social media as well. HIP goes stalking to find out what celebrities are posting this week and who seems to be hip on Instagram. From going glamorous to just being themselves or throwing back to old days, here are our picks.
Armeena finally decides to air news about her fiance 'FeslKhan' and continues her unending streak of being fierce towards her haters.
With her upcoming film Verna, with Shoaib Mansoor, Mahira decides to take us back to her Bol days by posting a picture from the scenes of her film. It almost brings us to tears again and builds up more anticipation for her upcoming film.
This breath taking picture of Vaneeza gives us some serious Bling alert! look at that dress, is it just us or is she actually glowing. Nothing is out of place, the hair, the dress, the outfit. On point!
Travel Time! Ali Rehman's photo next to Niagra Falls is all you need to see this week. It almost makes you wonder who looks more breath taking, Ali or the Falls.
Say hello to tweety! Yes Ushna Shah's love for animals here seems almost too adorable to handle! cuteness overload.
Ever wondered what a young Ali Zafar looks like, the hunk recently posted a picture of his school days and it just goes to show that anything is possible!
The picture's caption speaks for itself. #sheworkshardforthemoney! power to you girl.
Farhan Saeed's morning selfie is us all, while chilling in his dress room with perfect morning hair.
The bold and the beautiful Mehwish Hayat showcases herself and her love for the city that never sleeps, Lahore Lahore Hai!