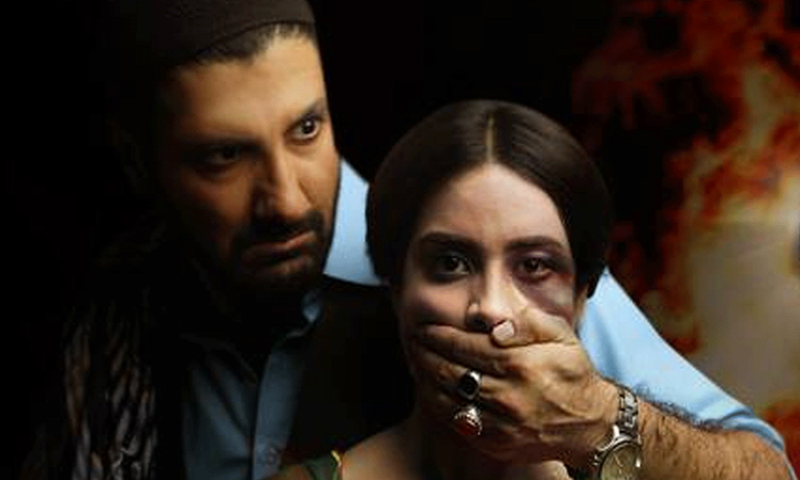 Ghairat, an iDreams production written by Edison Masih, focuses on the issues of respect and honor killing in our male dominant society. Tackling real life issues, we didn't expect Ghairat to begin with fluff and fillers and with its first episode out, we can say that the show has lived up to all the expectations.
The story revolves around middle class families for whom respect and honor is more precious than anything else. The man of this patriarchal home is Usman (Syed Jibran) who is feared by everyone in the house. Saba (Iqra Aziz) is a simple girl next door, living under the ruthless commandeering of Usman Bhai. Even the mother doesn't speak anything in front of him. However, Saba has been brought up in the same household and even getting slapped across the face for failing to abide by the orders set by her brother, she is unnerved. Her chirpy persona is infectious.
Jinaan Hussain plays the character of Saba's elder sister, Iqra, who is possessed. The family is trying to help the girl get away from the influence and get her married off as soon as possible. Saman Ansari plays the typical 'Bhabhi", agitated and troubled she hints at the idea that Saba gets married to her brother.
Muneeb Butt plays Saba's love interest, a guy who's charming and has a refreshing personality. For now, it won't be fair to comment on Muneeb's character as we'll need more time to understand him and his character in depth and detail.
The drama began on a high note, focusing on strong characters. The casting seems to be done really well because each and every actor fits their role to the T. Syed Jibran comes across as ruthless and that's what his character demands. Jinaan, playing a possessed girl, was literally scary in the few scenes she did, breaking the glass with a mere, expressionless face, with all the power in her eyes. Iqra Aziz was a breath of fresh air and Muneeb Butt, quite cute.
Iqra's character Saba is portrayed as strong and this girl, who seems like the rebellious sort, will start speaking up when the time is right. For now, although focusing on a depressing and a very sensitive issue, Ghairat has captured our interest.
Read: 'Ghairat' is all set to hit the small screen starting 24th July