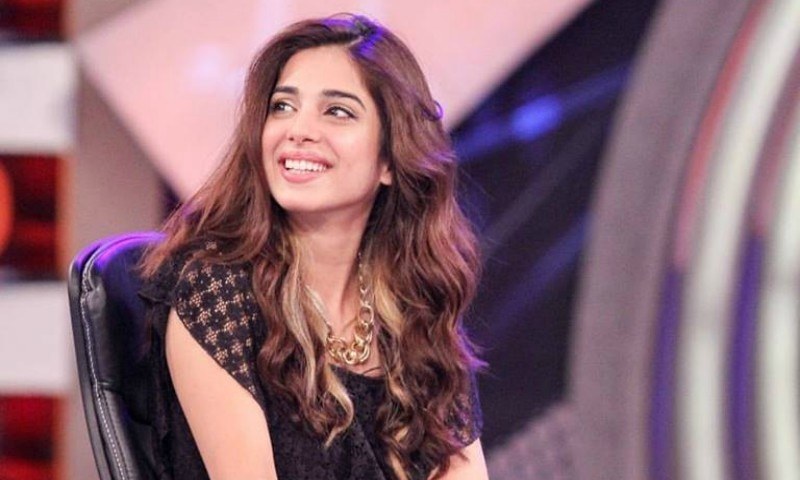 "I look forward to forming a better perspective of feminism by the time I get done shooting," she says of 'Pakeeza.'

The versatility of our drama industry being quite prestigious makes it no less than a cachet for the entire nation. In the midst of usual love sagas showing on our screens, the industry also doesn't fail to reconcile us with the reality of life. There have been quite a handful of serials that serve in being more than just sources of entertainment and enlighten us with a reality check.
Sonya Hussyn has left us speechless with her astonishing performances on screen in the last couple of years. When reached out to talk about her upcoming serial Pakeeza being made under the banner of Fahad Mustafa's Big Bang Entertainment, the Nazo actress mentioned that she wanted to be a part of something with an eye opening plot to make her comeback on TV.
Also Read: HIP Talk: Sonya Hussyn talks upcoming film, parallel cinema and item songs
Being a story about a girl who falls in the pit of getting cyber harassed and manipulated, taking away all her respect, Pakeeza is a drama that almost every other girl connected to social media may relate with. "The way young women are being harassed and manipulated in this time and age is simply disgusting," Sonya began in a rather disconsolate tone. "Pakeeza is a very relevant story about an issue that happens quite often in our society. It is a mere story of trust and betrayal," she gave out.
It is said that to solemnly devote one's own self to play a role, one must try to feel the same stance that the character goes through. Once it is digested, the performance given is not just an act of words and gestures but an entire phenomenon of emotions through expressions. On her part, Sonya explained that she got the guidance to her role of Pakeeza by becoming aware of the situations that cyber harassed women go through.
"To be able to play Pakeeza and make it believable, I went through real life cases of girls who'd undergone the trauma," Sonya provided. "It's disturbing to know that something which starts off as fun ends with acute disrespect." She continued with a heavy heart, "How girls and their families digest it, it's a process that's not all beautiful."
Also Read: Nadia Khan will make her acting comeback after 17 years!
No matter what attempts and efforts one puts in, a serial is still in the hands of the audience to make or break. One may have their fingers crossed but as long as the audience does not respond well, the show may not work. Sonya being both confident and nervous about the drama justified that no matter how the audience responds, Pakeeza will still be a project really close to her heart.
"The misuse of social media isn't something we've catered before. As it's a first for Pakistani television, you never know how people may respond. It's always a gamble and I always go with what my instinct tells me to do," she expressed her thoughts. However, being an actor means the key to be heard by others is in your hands. "It's an honest effort as a responsible artist. As someone who has a voice, I felt the dire need to tell this story," Sonya showed her dedication to the serial.
There comes a point for at least once in the life of a girl in our society where she is told off, put down or is harassed mentally. Sonya getting lost in the twisted tales of her past shared that she was body shamed when she was young. "I've always been a headstrong girl but I feel what Pakeeza goes through and I look forward to forming a better perspective of feminism by the time I get done shooting," She said relating to her character.
Also Read: Sonya Hussyn gives us serious birthday goals
Clearly being a fatality of victimization in your life leaves you helpless but all you've got to do is put your chin up and believe in yourself even if everybody else hesitates to do so. The actress completely moved by the essence of Pakeeza proffered the audience that they may learn a lot from it and must begin to safeguard themselves by being particular with who to trust.
Concluding her views, the actress parted by saying that it goes both ways so that women should take charge instead of giving men a chance to exploit them. "We all make mistakes, but being reprimanded for something you didn't do with a bad intention is simply heartbreaking. I will never encourage men to be chauvinists, but it starts from your own self. Be the best version of you," Sonya ceased the conversation expounding her statement.
Delineating the whole idea of her upcoming project, the astounding actress left us in sheer urge to thoroughly experience the rampage revolving around the life of Pakeeza. Hearing from the protagonist herself was an utterly remarkable episode and our bets are all in for this unforeseen tale.