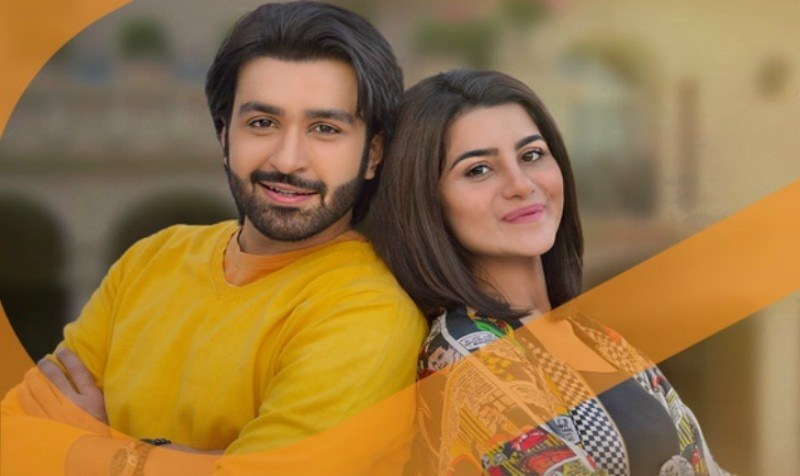 Kaisi Yeh Pehli by Urdu 1 came to an end this week. Nehru was played beautifully by Sohai Ali Abro, but does she finally settle down with Sameer and gets her happily ever after? Well to see how things worked out for the two, read on to find out.
Written by Seema Ghazal, the story started on a good note, showing Mehru as a very caring and loving person. But her by chance interaction with Farhan when he suffers from an accident and goes in to a coma, turns her life upside down as his family assumes that she is the love of his life Milli, whom they still haven't met!
So with Mehru somehow not able to escape this lie she further gets trapped in becoming Milli, but Farhan's younger brother Sameer (Azfar Rehman) senses something wrong. As the story progressed, we saw him developing feelings for her but despite also having liked Sameer, Mehru never showed her true feelings.
After the movie Jaawani Phir Nahi Aani this was the first play which Sohai decided to appear in and because of her presence one enjoyed watching the drama every week. Back to the story, with Farhan out of the coma and the truth finally out, Mehru decides to get married, not with Sameer, but to a man who is a mental patient, which of course Mehru is unaware of.
Read : Urdu1's 'Kaisee Yeh Paheli' Episode Review: Sohai Ali Abro was an absolute delight to watch!
So with many weeks focusing on that turbulent life of hers, Mehru leaves, getting everyone worried sick to death. The ending was quiet beautiful, as Sameer finally finds Mehru tucked away in a hill station where she now was teaching and living quite a secluded life. But the best part was that Sameer and Mehru finally get married and live happily ever after, while her ex husband goes abroad for care, which he badly needed.
So over all a sweet play with no evil plotting villans Kaisi Yeh Pehli was a well directed project by Fahim Burney, who gave the viewers another hit pair in the form of Sohai Ali Abro and Azfar Rehman.