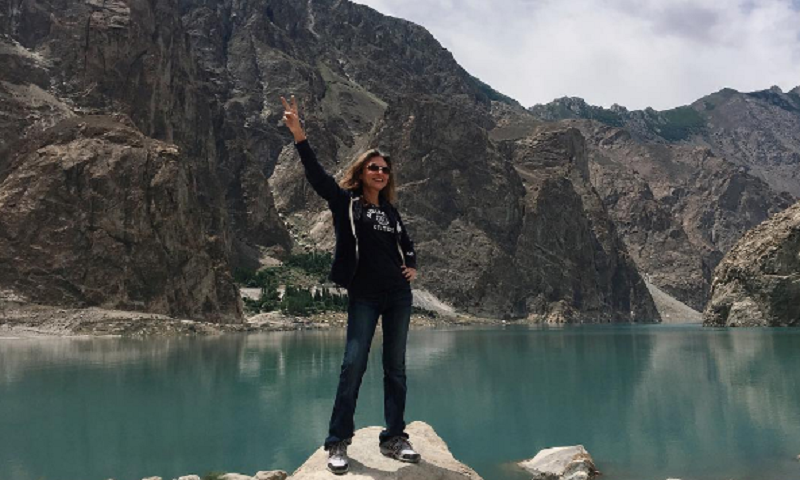 This super-model of yesteryear is all set on exploring the beauty of Pakistan.

Atiya Khan is a name that once held the Pakistan fashion industry in the palm of her hand. The diva was a supermodel, who even after giving up modelling at the tender age of 21, continued making a name for herself in the industry. Today, Atiya, who has tried everything from fashion modelling to sufism, is still a force to reckon with. She knows how to tackle everything that comes her way to the best of her efforts.
However this time around, Atiya's been bitten by the travel bug. The lady, all packed and ready for an adventure, headed of to explore the northern beauty of the country with a few of her best friends.
The diva still knows how to rock pictures
Here she's staring right at the sun in the beautiful valley of Hunza
The lady even tries the traditional garb during her trip
She parties with her people in style
Holding a part of mother nature in the palm of her hand
Posing at the Pak-China border
Atiya rides a Yak too. Now that's called having fun.
We're absolutely digging how this beauty is rocking the northern areas of the country with her style and persona.