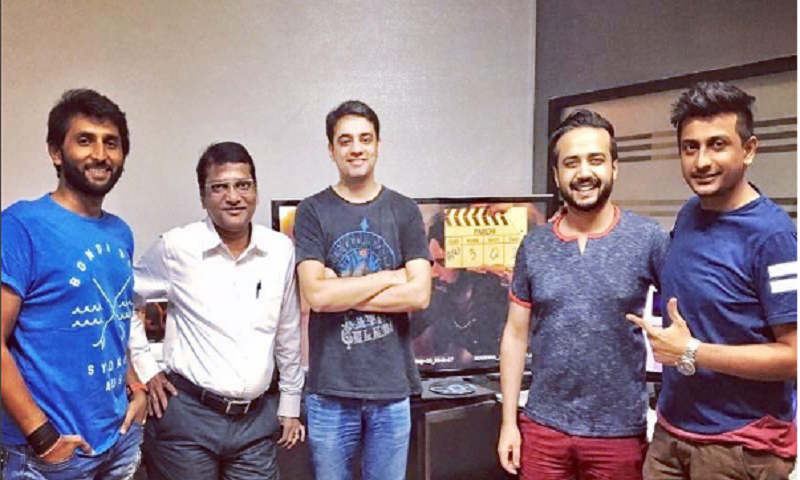 "The first half of the film is looking very promising," says Imran Kazmi.

Parchi, an all out comedy, is being prepped up to enthrall the audience this fall. The crew of the film has flown off to Thailand to finish off the work on the first half of the film and according to co-producer Imran Kazmi, the first half of the film looks promising enough.
"We're going by the hashtag #ParchiWillBlowYourMind, and the way the first half of the movie is looking, we're certain it will," mentioned Imran.
Produced under the banner of Imran's IRK Films, they've managed to role in Mitesh Soni of Yash Raj Films, yet again, for editing. And just like Janaan, the final outlook is going in with great speed and without any glitches.
Speaking with HIP exclusively, Mitesh observed, "The way Azfar Jafri (director) has gone on about the direction, the work has become a piece of cake for me and the team to edit. Azfar has delivered excellently with what he wanted on screen and the way the Pakistani industry looks enroute revival, it will definitely come at par with Bollywood soon."
"Mitesh's experience is amazing. The family has been into post production work for long now and the professionalism and industrial ethics Mitesh brings to the table, are an asset for the film. We've seen the first half and we're now working on the trailer and we're certain the audience will love it just as much as we do," Kazmi said of collaborating with the acclaimed mainstream, Bollywood editor.
According to Mitesh, "The kind of reception I've received here since Janaan, has been wonderful. I'd say that this cross border talent exchange is definitely working for me because I'm dealing with entirely new ideas and creative minds. And I've gelled in well with the team here, which for me is more important than anything as it has given me the liberty to work on the film like you want to and of course to give it my best shot."
The second spell of Parchi will begin its shooting from the first week of August. Only a few scenes and relative songs for the movie are to be shot. According to Imran, we can expect the trailer to come out mid-September, while the film is looking for a December release as he believes that two/three major films coming out together in a single month, creating a high buzz, which definitely benefits all the films releasing.
Parchi revolves around a bunch of friends who turn to an influential and dominating woman once in deep trouble. Starring Hareem Farooq, Ali Rehman Khan, Usman Mukhtar and Ahmed Ali, the film also introduced 11 debutants and promises a roller coaster ride!