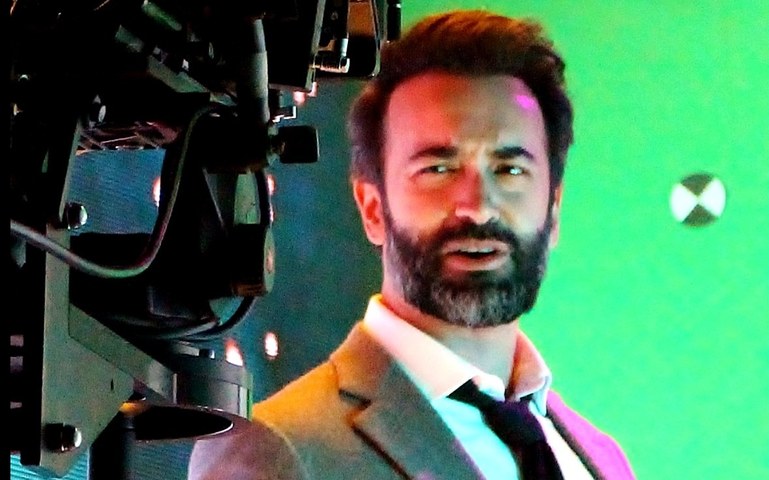 'Mur Ke Dekho' is a part of Farhad's solo album titled 'Mera Naam'

The multi faceted singer, drummer, producer and video artist, Farhad Humayun, has announced the release of his fist single as a solo artist. The song titled Mur Ke Dekho is an autobiographical piece as the artist claims all his work is a reflection of thoughts, emotions and stories he has collected in his life so far.
"Mur Ke Dekho is a song with a beat that's danceable and a melody that's sing-able and catchy. In a sense it is about looking forward to life, embracing all the dark adventures it holds, dealing with them with a smile and dropping all the baggage we collect. The future always holds promise," Farhad was noted to have said in a press release HIP received.
Judging by the teaser of the track, it's 80's inspired and colourful, with model and aspiring actress Ramina Maripova who stars as the musician's lost love. What's most intriguing is seeing an older, grey-bearded Farhad Humayun playing her past incarnate.
Also Read: Overload performs on the streets of Lahore
Previously Farhad has sung, produced and directed songs and videos of his band Overload among other artists. In May last year, he released his first English solo single titled Give In and is now taking his first plunge in Urdu after having garnered raving reviews worldwide.
While PR maven, Uzma Rao has styled the characters and their wardrobes in the video, the visuals have been done by animation graduate Numair Abbas. The video is directed by Farhad Humayun himself as he believes his closeness to the songs he sings enables him to accentuate the story through visuals more accurately than a stranger would, and we simply cannot agree more.
Also Read: Farhad Humayun signed by a British brand
Not only that, Farhad has also announced an album of ten originals, titled, Mera Naam that he and producer Sarmad Ghafoor have been working on for over eight months now.
"This is going to be my most definitive work as an artist and songwriter. I'm playing all instruments myself except piano and ethnic instruments. I felt I was so close to these compositions that I wanted to transfer my truest emotions on tape by playing guitar, drums, bass and some keys myself, apart from singing and writing," he maintained. "Sarmad and I have worked closely on lyrics melodies and arrangements. He's truly awesome."
For now, we can barely wait to hear and watch Mur Ke Dekho that comes out on the 2nd of August. Stay tuned to this space for more exclusive updates!