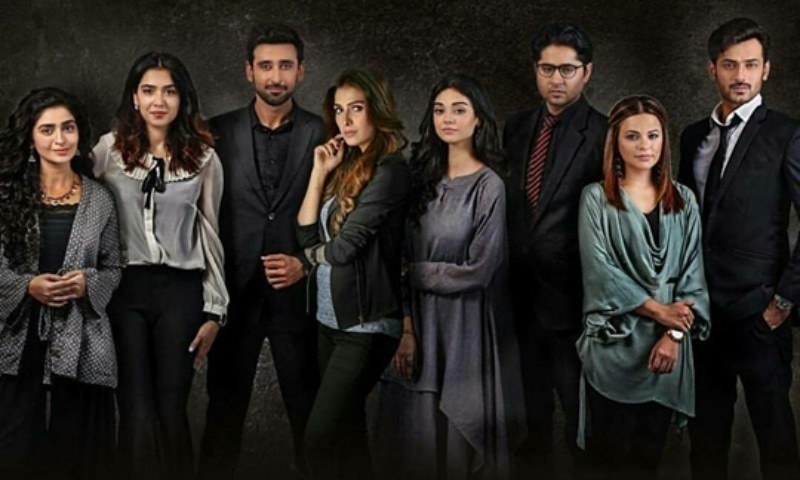 Throwing divorce parties and getting married the same day happen to be some of the things happening on the show.

From time to time, it is nice to see a story which has a different treatment like Tau Dil Ka Kya Hua. The story penned down by Khalil ur Rehman Qamar is not a straight forward one, instead his characters are far more complex than what we are used to and the direction by Shahid Shaffat has also been done in such a way that it has a very different feel every week. But five episodes down, the story really needs to move ahead as we want to see the life of Faris and Maya after the divorce is final because that is when the real story will begin.
Yes guys in case you missed last night's episode, the divorce is still pending which is a bit of a drag, because we know Faris (Sami Khan) is upset but hides that, and even holding a divorce party so he is done with the matter in front of everyone and Maya's (Ayeza Khan) family is against the steps she is taking, as they feel Saif (Zahid Ahmed) is not the right choice. Now would be a good time to show the viewers a bit more than just the topic of divorce, since the start of the play is very good. Let's begin to focus on getting to know the characters a bit more, because we have a feeling that Faris too like Saif, is not as innocent as he looks. Along with Daria, he proposed to Maya's sister Zoya too!
Read : 'Tau Dil Ka Kya Hua' tells a modern tale
So let's fill you in on the latest episode of Tau Dil Ka Kya Hua.
Faris is holding a party to divorce Maya, in front of all those people who came to their wedding. This is quite strange on his part but then again, everyone has their own way of dealing with emotional matters. But what was interesting to see was that along with divorcing Maya he wants to marry Daria (Mansha Pasha) on the same night. This brilliant idea was given to him by Tipu (Imran Ashraf), who thought this would be the perfect revenge on Maya since she put him in such a embarrassing position in the first place by openly having an affair with Saif.
But Maya is in her own world, a character who is selfish and has no feelings for anyone including her own family. She is so blinded by Saif she cant see the fact that he is using her. And now that she's ready to leave her family's house, we honestly can't wait to see her face when she discovers how rotten Saif really is.
The most amazing scenes in the whole play are between Sami Khan and Mansha Pasha. Their characters have many shades so it is a treat to watch them.
Ayeza Khan as Maya has done nothing extra ordinary so far, except look stunning. Noor Khan as Zoya is not really impressive, you somehow get the feeling she has been forced to be a part of the drama and basically looks sleepy in all the scenes.
Imran Ashraf is a delight. Even in a second of a shot he wins everyone over. Zahid Ahmed has an interesting role and we hope to see more of him in the future. So with the party hopefully happening next week, we cant wait to see Maya's face when Faris marries Daria then and there.
So don't forget to tune in every Sunday at 8 pm only on Hum TV to see what will happen next in the life of Faris, Maya and Saif in Tau Dil Ka Kya Hua, which till now has had a very compelling story line. The only issue is its pace, which we hope will get better in the coming episodes.