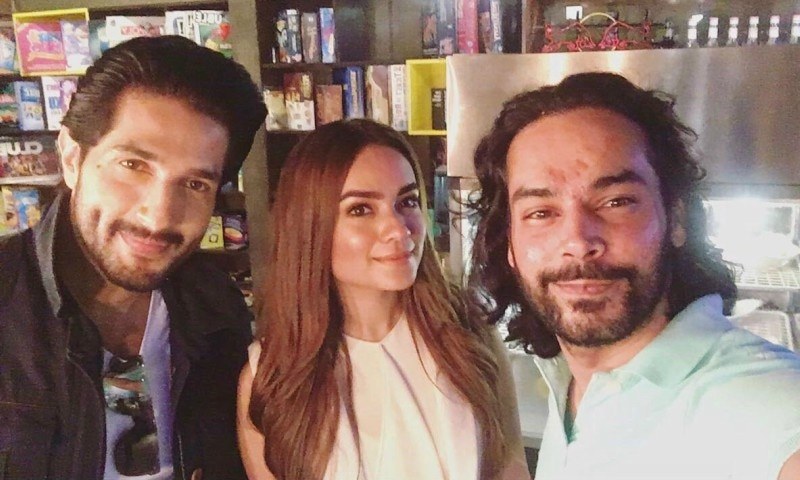 "Even though I have a brief appearance, it's a good one and I hope people like it," revealed Alyzeh Gabol to HIP.
It's truly raining movies this year and it is so exciting to see the revival of cinema continue in full swing, despite a number of disasters. Now a movie which we are looking forward to watching is the orthodox musical Rangreza staring Gohar Rasheed, Bilal Ashraf and Urwa Hocane as its lead trio. And if that wasn't enough, then hold on to your seats as there is a latest addition to its fresh and exuberant cast.
Model, Alyzeh Gabol will be seen making a cameo appearance in the film. Yes, you read that right! The face of a number of popular brands, Rangreza will not only mark Gabol's cinematic debut, but will also be her first acting endeavor.
"I'm great friends with Urwa and Bilal, so when I was offered this part by the director (Aamir Mohiuddin), I knew it would've been a great team to work with and a fun affair," she told HIP of how she was approached for the part and what made her take it up.
Read: Gohar Rasheed steals the spotlight in first look for 'Rangreza'
Now with that we completely agree, we also asked Alyzeh how she felt making her cinematic debut to which she said, "The environment on-set is very friendly, I don't feel like I'm a debutant. That said; cinema is a whole experience in its own. Even though I have a brief appearance, it's a good one and I hope people like it."
While models are often criticized for not knowing how to express themselves as actors, here's hoping Alyzeh proves to be more than the pretty face that she is. Rangreza has been written by Akhtar Qayoom and the movie highlights the contrast between classical and contemporary music in the form of a love triangle.
Helmed by Aamir Mohiuddin, Rangreza is all set to hit theatres nationwide on 21 December 2017 and we can barely wait to see what all it has to offer.