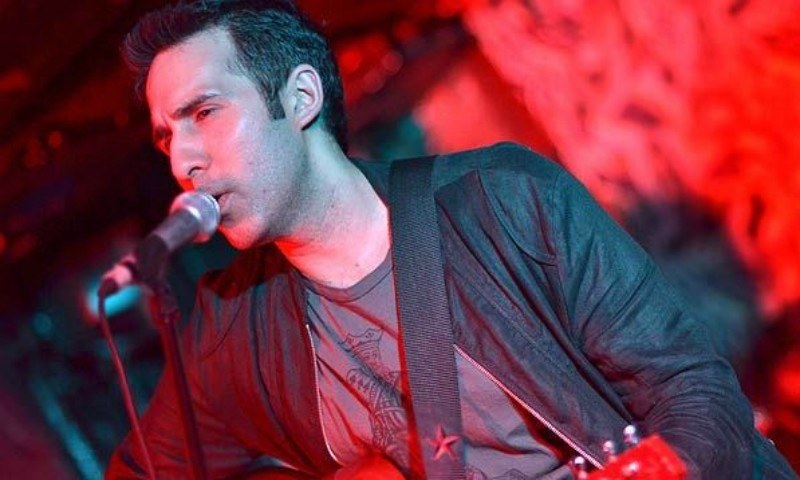 "Life is all about challenges and overcoming them," says Zaidi of being an acclaimed Pakistani-American musician.

Pakistani originated, American musician, Zeeshan Zaidi formed the alternative rock band, 'Commuters' seven years ago. An undergraduate from Cambridge, Zaidi went on to bag the Grammy Entertainment Law Initiative trophy for his unparalleled contributions. A true ambassador to Pakistan and an accurate representation of our musical prowess, there simply can be no stopping to Zeeshan.
In an exclusive conversation with HIP, Zaidi opens up about matters of music, his inspiring journey, creating waves worldwide as a Pakistani, racism and more. Read on to find out what this gifted artiste has to say:
HIP: Since the conception of The Commuters how has the journey been thus far?
Amazing and incredibly challenging at the same time. There's nothing like being a musician. At the same time, it comes with a lot of intensity and a lot of ups and downs.
HIP: How did you decide to step into the music industry after having such a rich educational background?
It was always my passion and what I always saw myself doing. Even while I was getting my education, I always knew I wanted to work in and around music.
HIP: Thematically and musically all your songs have a personal connection. Is there any particular reason for that?
I feel like I write more honest songs that way. Especially in the alternative and rock genres, I think listeners and fans can sense when the writer is connected to the song, so it's important.
HIP: Before forming your own band you have worked with other popular musicians. How was your experience in working with Usher, Avril Lavigne and Pink? Were you at any time influenced by their music?
It was an incredible experience – I got to see some of the world's biggest stars up close and work on their campaigns. Musically I'm very different to them, but I think more than anything I took away lessons about being an artist. A lot about how to connect with fans — let them know you're around — engage them, and keep them loyal. It's been very useful experience for sure.
HIP: Have you faced any obstacles in your career? If so, how did you overcome them?
All sorts of obstacles all the time! Life is all about challenges and overcoming them. My approach has always been to focus on the goal – the outcome – and keep powering through anything that gets in the way.
HIP: Being a Pakistani-American did you ever suffer any kind of complications based on your roots?
Fortunately not, at its core and its essence America is an extremely accepting place – despite all the crazy rhetoric you hear these days. Especially in the artistic community, people are very supportive.
HIP: How often do you visit Pakistan?
Growing up in the Philippines, it was pretty regularly – every year or every other year. Once I started living in the US it was a little less often – every two or three years. Last time I was there was about a year and a half ago. Hoping to come again soon!
HIP: What is the first thing you do when you land in Pakistan?
See some relatives – the main reason I travel to Pakistan these days. Always good to connect with them.
HIP: What is your favorite Pakistani dish?
Chicken tikka! I can live off of it.
Also Read: New York based Indie Rock Band set to release music in Pakistan
HIP: What advice would you give youngsters in Pakistan and abroad who want to pursue a career in music?
Themost important thing is to focus on the music and your craft. Get that to a good place where you're doing something unique and compelling before you take the next step.
HIP: Lastly, when's your next album/EP releasing?
As soon as I'm done writing it! Hopefully soon.