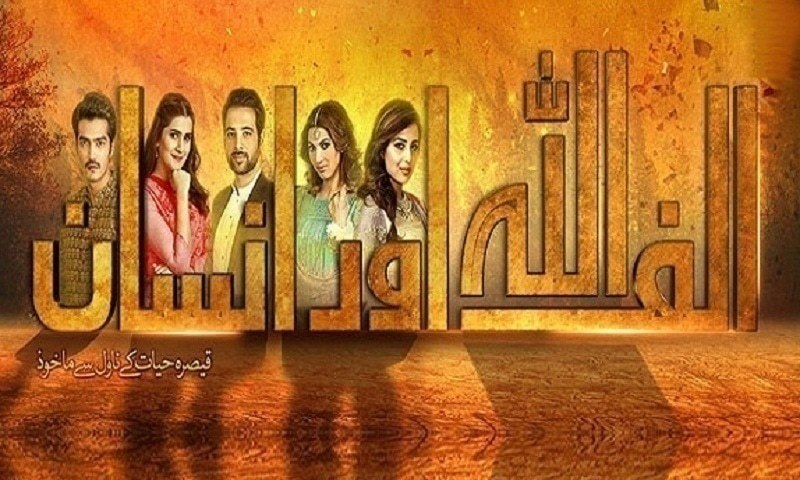 With Rani taking Nigar Begum's place, is she really happy with what she's become?

Our Tuesdays are never complete without having watched Alif Allah aur Insaan, a job done well by the director Ahson Talish, who too was part of the play this week. So with Rani now having taken place of Nigar Begum, becoming the so called "in" courtesan, is she really satisfied with the way her life has turned out?
Well not really. Because last night's episode proved how naïve Rani (Ushna Shah) really is, as she was not fully aware of what a courtesan is. So for her it was an eye opening experience to witness the power of money with which she was bought for the night, but at the same time, it's through her actions one learns to be careful of what they wish for.
Read : Alif Allah aur Insaan offers no significant developments
If we move away from the play and talk about Ushna Shah, she completely stole the show last night. We loved the way she danced gracefully, but it was the scene where she realized she had no respect left, wishing she'd become Nigar Begum (Sana Fakhr) and walk on money, that touched our hearts. Will she run away with Shammo (Imran Ashraf) or accept fate? We'll have to wait to find out in the coming episodes.
On the other hand, Shahzaib (Mikaal Zulfikar), having no choice, admits to Nazneen's (Kubra Khan) parents that he had visited the prostitutes den, which upon hearing leaves her parents heart broken. But seizing the opportunity, Nazneen meets with Basit (Shahzad Sheikh), and tells him to save his father from disgrace by marrying her!
Now Nazneen is a selfish character who just doesn't think of the embarrassment she will put Basit and his family through, since they are no match for the status her family enjoys. But while Basit and her talk in the fields, Basit's father overhears them talking about how her father's respect will be thrown out of the window with no wedding and for that reason he agrees to ask for Nazneen's proposal from her father. Basic is shocked, but his father tells him not to worry and goes to talk to Nazneen's father.
The beauty of Alif Allah aur Insaan is its well written script by Qaisra Hayat and the scenes between Baba Jee (Qavi Khan) and Shahzaib, which teach us a valuable lesson every week. The direction by Ahson Talish is wonderfully done. He gives each of the characters ample of screen time which allows us to get to know more about them and form a bond as well. Tune in every Tuesday at 8 pm only on Hum TV to follow this incredible story.