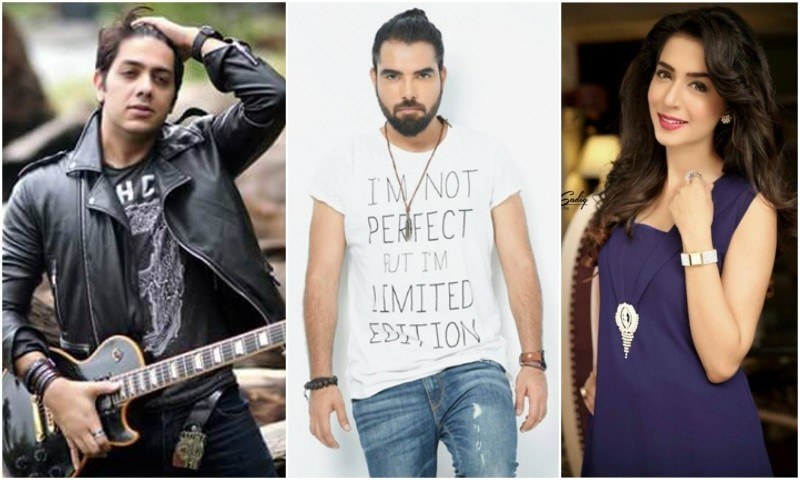 "I was short of tape and used wheat mixed with water to glue all the flags around my house when young," Goher Mumtaz
This 14th August is quite a special one, as it marks 70 years of Pakistan's independence. While everyone is in the patriotic mood, singing national songs, we reached out to a couple of our favourite celebs to find out some of their fondest memories from Independence Days back in the day.
Mansha Pasha
"I grew up in Hyderabad so on Independence Day we would go to Jamshoro and there would be a whole event for families and we would sit by the Indus river, eat fish and sing patriotic songs," Pasha remembered with a smile.
Maria Wasti
"It is actually my birthday on 14th August, so my friends and family always make it special for me," Wasti shared with us.
Now isn't that a lovely coincidence guys.
Ghana Ali
"It has to be the fact that I was the only girl in my house who used to celebrate Independence Day since I am the youngest in the family," she shared with a laugh.
Goher Mumtaz
"Well, It was when I was in the 6th grade and it was summer time. It was so hot outside but I installed all the paper flags all over my house and that took like four hours to do so," the Jal vocalist recalled. "I was short of tape and used wheat mixed with water to glue all the flags around my house, after that I had heatstroke and couldn't get up from the bed for 3 days!"
We love your spirit Goher.
Fia Khan
"It was when the hockey team, back in the nineties, came to Berlin and we sang all the Qaumi Taranas in front of them and that too in a slightly German accent," the acclaimed model chuckled.
Ehtesham Ansari
"The best memories of the day are from school and my days at the Indus Valley School of Art and Architecture as I had always been a active participant in the Independence Day activities, be it delivering a passionate speech or getting the honor of raising the flag," the celebrity stylist told HIP. "And this year it has been special too since I have been part of the Coke Studio season 10's Qumai Tarana."
Yasir Hussain
Now where all these stars told us their fondest memory of the day the Lahore Se Aagey star shared a special message with us especially for our readers related to Independence day.
"Let's not just bleed green this 14th August and start thinking positive for our country and more importantly for the people of this country."
With us quite agreeing with Yasir, HIP would like to wish every single one of our readers a very Happy Independence Day!