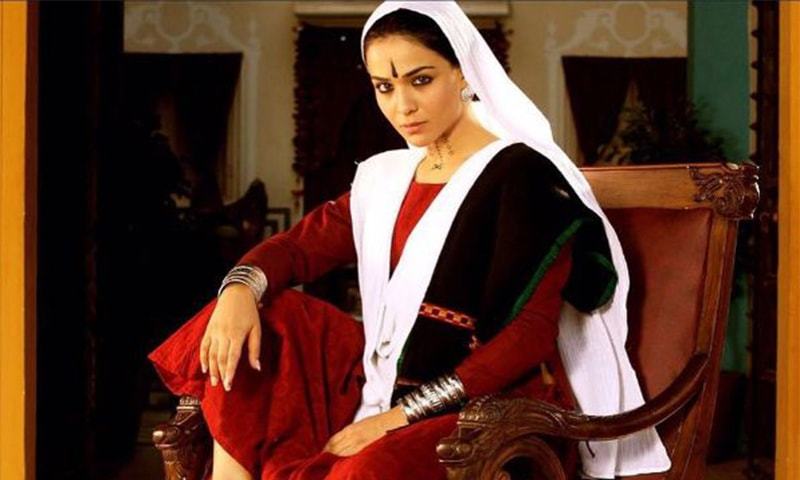 'Bol' famed actress Humaima Malick is geared up for her Bollywood film Sher alongside Sanjay Dutt. The film's shoot commenced after Dutt's release from prison. Sher was supposed to be Malick's first Bollywood debut before Raja Natwarlal, but was interrupted because of the charges on Sanjay Dutt.
Soham Shah's directorial is a period film shot mostly in Rajasthan and is one of the biggest films of B-Town. Shooting in scorching sun and a desert would definitely be a challenging one for the team. Humaima will be playing the role of Sanjay Dutt's wife who looks after all his empire after his death, like a lady emperor. The star also said that this is her first time doing a period film and has never been afraid of taking demanding roles.
Humaima is happy for her upcoming film and said that she is blessed to work with such legendary actors like Vinod Khana, Paresh Rawal and Sanjay Dutt. It's more of like a mentoring session where she will be getting a chance to polish her skills. She also shared a picture with the crew on her Instagram.
The "Dekh Magar Pyaar Se' lady will channel a different yet strong character this time. Unlike the cute and bubbly looks in Raja Natwarlal, bold, arrogant looks and that Bindi on forehead already give us a glimpse of her character and we are actually excited to see her in this totally new avatar. Sher has been produced by Ashtivinayak and the release date is yet to be announced.