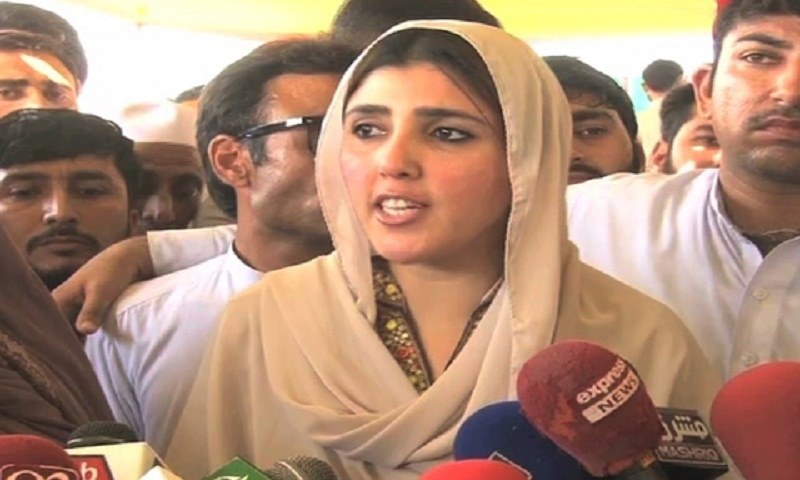 From sympathy and anger to laughing it off as a facade, celebrities have lots to say on social media.

Ayesha Gulalai, a former PTI member and an acting MNA, announced her dissociation from the party claiming and accusing, party chief Imran Khan of sending her inappropriate messages. She claimed that the first message had been sent in October 2013 when she had first joined the party and the lady had kept quiet for a number of genuine reasons. The lady conducted a press conference coming forth with her accusations but failed to present a proof to the media and the masses.
A hate/support campaign was immediately launched for Ayesha Gulalai on social media by the representatives of PTI, other politicians and the general public. Where people lent support, others suggested to have acid thrown on Ayesha's face to just put off her facade.
Here's how our celebrities are reacting to the situation
Mahira's stance remains unclear but she is certainly not okay with the malicious comments coming in for Ayesha.
Read: I wish I wasn't as indecisive as I am: Mahira Khan chats with HIP
Gulalai's accusations didn't go down well with Veena it seems.
Hamza Abbasi believes Ayesha Gulalai's tragic drama has been exposed for good.
Iqrar ul Hassan had a funny stance on the entire drama.
Sanam Saeed felt it best to question everybody in general.
Whatever turn the Ayesha Gulalai issue takes, it seems, our celebrities will always have mixed views about the situation, the majority focusing on supporting what they think and feel is right.