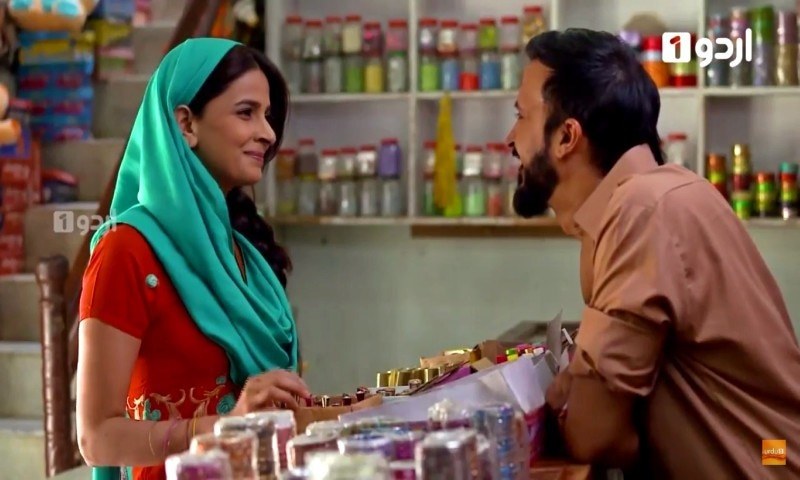 Baaghi was undoubtedly one of the most anticipated serials of the year. Tracing the life of late social media sensation, Qandeel Baloch and her unfortunate case of honour killing, Baaghi is directed by Farooq Rind of Besharam-fame and produced under the umbrella of Nina Kashif from Urdu1. A one of its kind project, that has managed to raise eyebrows and mostly, for the right reasons.
The second episode of the serial aired last night and expectedly, grabbed our attention. Unlike most television endeavors, Baaghi is technically sound as the DOP has been successful in capturing the true essence of Qandeel (or Fauzia as she's known in the initial episodes). The second episode sees Fauzia's parents persistent on getting her married, her sister-in-law's brother fantasizes her as his potential-wife and Fauzia's weeping elder sister gets banished by her husband.
Saba Qamar as Fauzia Batool (she makes sure we know that) has outdone herself, yet again. I remember how people had doubted her to be the right choice to play Qandeel (due to physical attributes that is), but she fits the role like a glove. How swiftly she alters her body language, dialect and dialogue delivery is simply commendable. However, it's not only Qamar whose performance one must praise. Sarmad and Irfan Khoosat as Fauzia's brother and father respectively breathe life in their characters.
Ali Kazmi, as charming as he is off-screen, plays the heartthrob shopkeeper precisely. His scenes with Saba one enjoys the most in the second episode. The romance is subtle and believably essayed by both the actors. Saba Faisal and Nadia Afghan, though have limited screen-time, impress with their portrayal of a seemingly supportive mother and a daunting wife.
Writers, Umera Ahmed and Shazia Khan present a rather likeable Fauzia. While Saba does complete justice to her character, convincing me to empathies and somewhat relate to her depiction, it's a pity that most of it seems illusory. Yes, Baaghi does challenge patriarchy and mirrors the position women hold in rural areas of Pakistan, but the narrative seems forced.
Dialogues that hint at Fauzia's opinionated character are unlikely. Qandeel was known for being fierce and inspirational in her own right, but it was an evolutionary journey for her to reach to a certain point where feminism made sense, unfortunately, Baaghi jumps the gun when it comes to that.
That said; Baaghi has us intrigued and wanting for more. The third episode introduces veteran actress, Seemi Raheal as Ali Kazmi's on-screen mother and we can barely wait to see more of her. Baaghi with its narrative flaws, that can conveniently be overlooked, deserves to be seen. It's a fearlessly enduring story and Saba's exuberant take on Qandeel is refreshing.
Baaghi is one serial that is not to be missed and highly recommended for its unapologetic (slightly exaggerated) record. Catch it on your television sets every Thursday at 8pm only on Urdu1.