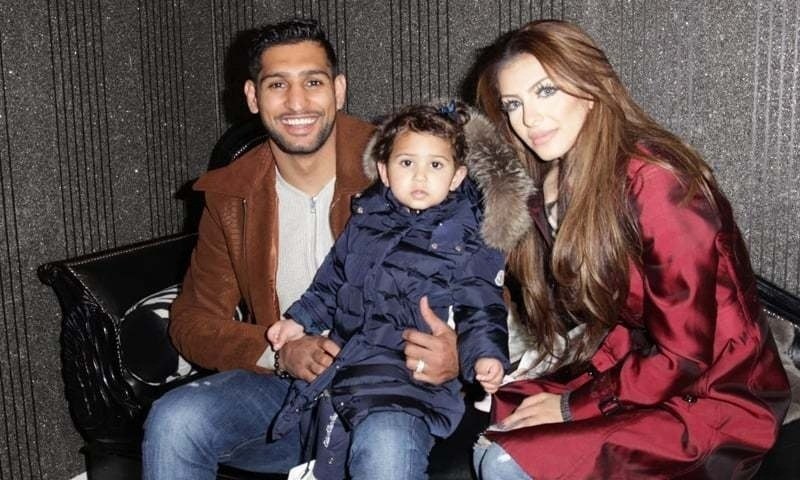 Amir Khan confirms split from Faryal Makhdoom in Snapchat video after Faryal claimed their accounts had been compromised
Amir Khan, the famed boxer, confirmed his split from his wife Faryal Makhdoom, last night, after claiming she cheated on him with heavyweight boxer Anthony Joshua in an astonishing public Twitter feud yesterday. Khan delivered a blow when he explosively announced his divorce on social media.
Amir then moved on to claiming Faryal cheated on him, posting pictures of conversations with her alleged beau Anthony Joshua and talking about the split in a series of Tweets.
The spat became ugly when Faryal replied to Amir via her Snapchat, matching allegations with allegations
"Shocked at amir's response (sic). Disgusted and clearly it's not him talking...I could blow up ur spot so bad but I'll be the bigger person.
"Actually trying to ruin someone's life like this is a low blow. Especially someone who's been there through every cheating scandal and stuck by your side when your own parents screwed your over. It's ok.
"I'll stay quiet. I won't let YOUR dirty laundry out in the public. Because I'm better than that.
"Clearly being influenced by someone. Hope it's not the family again.
"I've treated him bad? Lol...... why because I stopped him from harram? sacrificed my life and my daughters for someone who drinks alcohol everyday and calls himself a boxer.
"I'm done won't say no more. He can continue. Shame."
But soon after that, the girl shared posts on her Snapchat claiming their accounts had been hacked!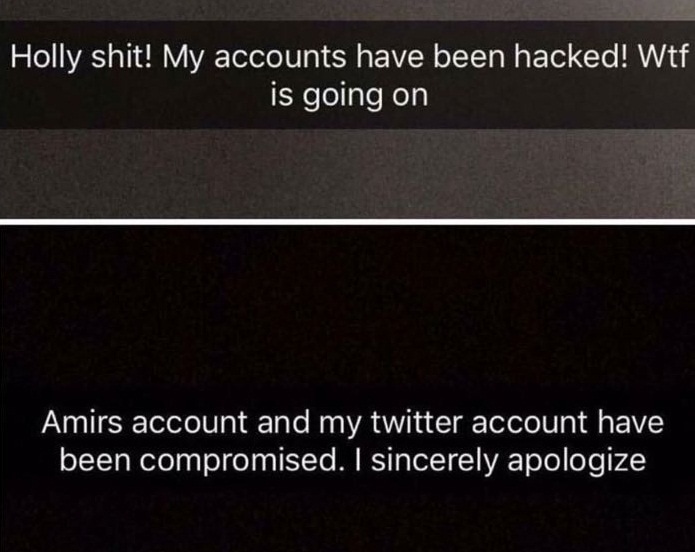 However, Amir had rejected her claims and shared a video on his Snapchat
Meanwhile, Anthony made light of the situation in his favor by posting a video of Shaggy's 90s hit mix, "It Wasn't Me" to his Twitter account followed by a tweet that sparked an onset of hilarious memes on the internet .
All in all, the couple has split, following a very ugly public spat, which of course isn't something we encourage. Here's wishing the best in life to both.