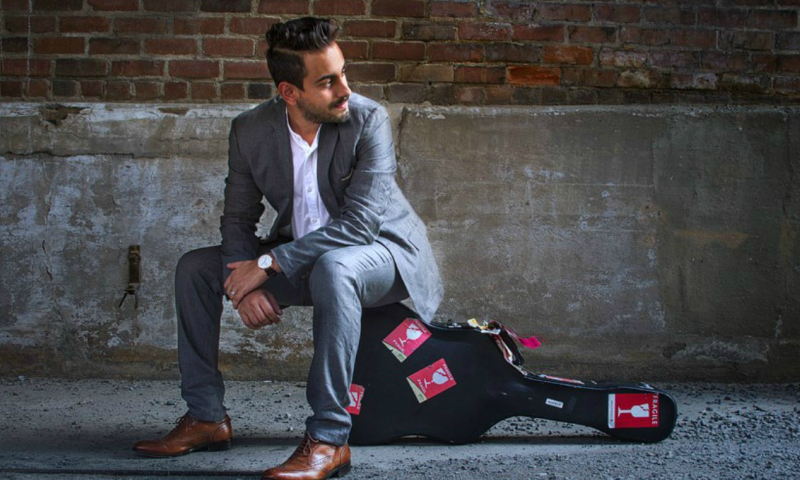 Having made his way into the entertainment industry thanks to his musical talent, the young and handsome Bilal Khan, is all set to break into his next acting gig in the upcoming serial titled Khamoshi. The guy has been on a role, way after the success of his well known singles 'Bachaana' and 'To Kiya Hua'. He rose to fame through a cover of Alamgir's 'Dekha Na Tha' with QB, got featured on Coke Studio and made his acting debut with Mawra Hocane in Sammi.
Upon taking up his latest role, HIP got in touch with the multi-talented star to get to know more about the project and why he chose to do it.
"I was offered acting gigs before, but Sammi dealt with a social cause and it had a great cast, so I decided to take it up. I didn't expect a lot from it to be honest, but I started receiving raving reviews for my acting and a lot more offers came my way. It was unexpected, considering Sammi was my first drama serial."
He further added, "Soon I started going through a lot of scripts and found Khamoshi to be the most exciting. The character I was approached for was not only substantial, but very important in the play."
Also Read: Iqra Aziz to play a vicious sister chasing Affan Waheed in new serial 'Khamoshiyaan'
The actor also got candid about his parts, "I'm still very new at this. I do struggle with dialogues because I have to memorize each, I can't improvise because my Urdu isn't as good and when I try to, I add a lot of English to support the scene and that takes me away from my character. So I'm still learning."
The serial being helmed by Ilyas Kashmiri of Mol-fame and apart from Bilal, the cast will also include Iqra Aziz, Affan Waheed, Zara Noor Abbas. So stay on the lookout for more details about Hum MD Productions' latest project, as the serial currently undergoes production.