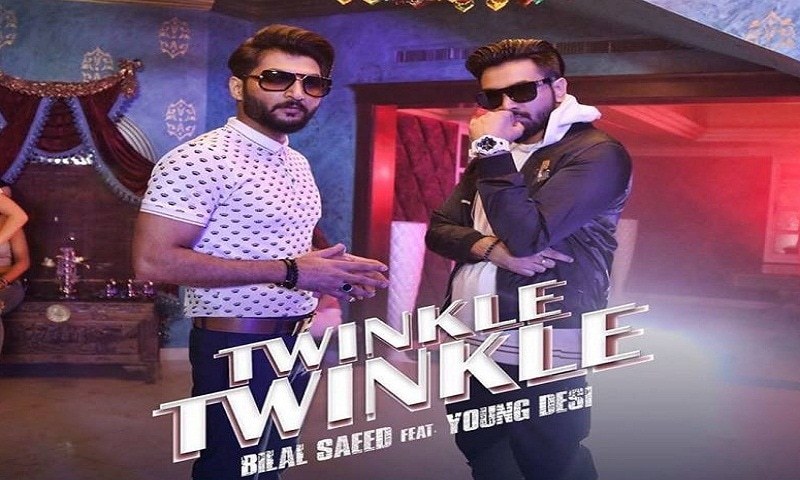 The artist behind the exceptional song Teri Khair Mangdi, is back with a new track "Twinkle Twinkle" but unfortunately this time, Bilal Saeed has failed to strike a chord.
The music is the only saving grace for Bilal Saeed's latest track. The beats are catchy and will stick around but the lyrics and the rap doesn't have good recall value at all, which according to us, fails to impress.
'Twinkle Twinkle' also features rapper Young Desi in the track but even that cannot save the song. Piyo lassi maro dakar, is the type of rap you're in for while listening to 'Twinkle Twinkle', which without a doubt is the latest and rather gaudy rendition of the nursery rhyme Twinkle Twinkle Little Star.
The video is another eye sore. Yes, Bilal Saeed looks better than ever in his new bearded avataar but the bikini clad models dancing by the pool side is old news. The video doesn't make any sense with two singers trying their best to stand out with their individuality and not get drowned by the brazen beauties on display while they rap.
With an artist of Bilal's caliber, who created quite a stir with his first album, the new single is a disappointment. We really like Bilal's new look but we want the artist to deliver a song that's as good as all his previous ones or even better.
Listen below and judge for yourself:
Read: Bilal Saeed's song from Baar Baar Dekho will tug at your heart strings