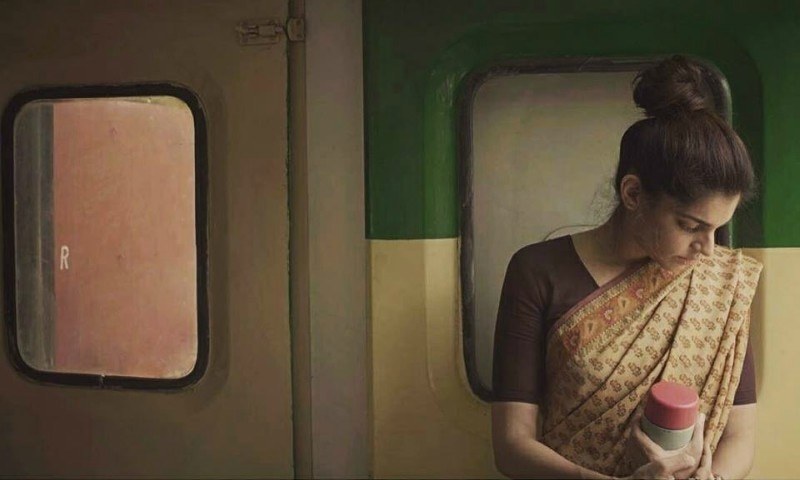 The series also stars Mikaal Zulfiqar, Nimra Bucha and Anam Goher.

Acclaimed director and actor, Sarmad Khoosat returns to television after Mor Mahal and Ek Thi Marium from last year. Not only does he seat himself on the director's chair, but also wears the producer's hat in collaboration with Kashf Foundation for a short-series that's been peculiarity titled Akhri Station. Starring Sanam Saeed, Nimra Bucha, Anam Goher and Mikaal Zulfiqar amongst others, the series went on floors recently.
Dealing with issues relevant to women's struggles, Akhri Station is a seven-episode series featuring seven stories of seven women. Contrary to serials nowadays, leading lady, Sanam believes the series is a departure from the ongoing sagas. Despite shedding light upon taboo subjects, Akhri Station promises to be sincere and sensitively dealt, something that recent plays narrating similar plots have failed at, and miserably that is.
"Through their plays they [Kashf Foundation] create awareness. The foundation doesn't sell their stories to channels, they give them to them to run and spread awareness," Saeed told HIP over a telephonic exchange of thoughts. "They invest money on creating this awareness and through television is one of the biggest ways to do that."
Also Read: 4 reasons why we are waiting for the film 'Cake'
Sanam goes on to mention hoe underage marriage bill was passed at the same time as Kashf's Rehai aired, while child abuse was registered as a separate crime under the penal code of Pakistan post Udaari's widespread buzz. She continues,
"I don't just pick up any script. I don't know what TV channels' agendas are, but I just focus on mine and the impact of the work I do, with the whole team." However, one must point out Sanam's last television outing, Dil Banjara, which was rather conventional compared to her previous endeavors.
"My reasons for doing Dil Banjara and others along those lines are for variety's sake, or because I still have to work," she agrees and responds, honestly. "Or maybe it was some other reason till I found something of my liking and value again. You don't always get a great script to do every time."
Also Read: Sanam Saeed discusses big win at the London Eastern Eye Awards
Currently under production, Akhri Station might star industry bigwigs, but what we're most intrigued about is how Sarmad takes on the story. "It's great," Sanam said of her dynamic with the Manto-famed director. "He's an open, understanding and intelligent director. We work well together."
And that is yet to be seen. Apart from this anticipated forthcoming series, Saeed also returns to the silver screen with the drama, Cake alongside Adnan Malik and Aamina Sheikh, after having bagged accolades (including the Lux Style Award) for her quickly brilliant performance in Mehreen Jabbar's Dobara Phir Se.