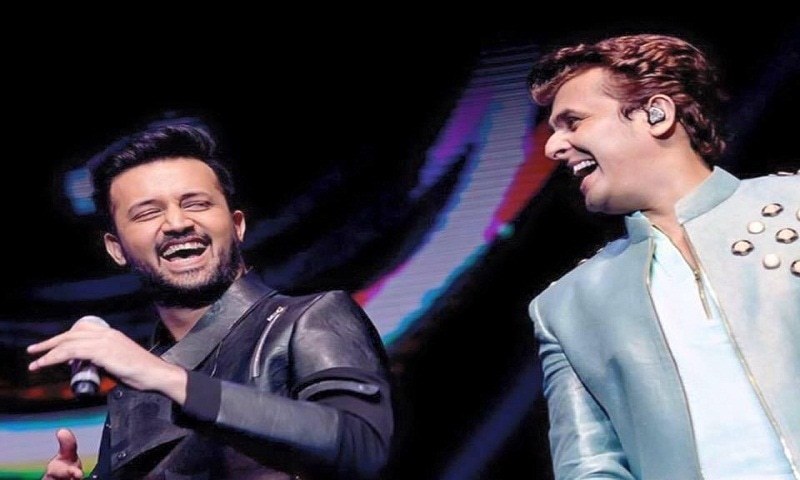 The duo proved during their concert in Washington that they're the best when it comes to music, live or recorded.
Want to experience pure musical bliss? Atif Aslam and Sonu Nigam's jugalbandi at a recent concert in Washington is one of the best things you'll experience on the internet today.
This singer duo from Pakistan and India respectively proved music has no barriers, as they collaborated and sang hit classics from each other's country, wowing the audience immensely. Listen to the performance intently and we bet you'll get goosebumps there and then. We loved how the two crooned together and set the stage ablaze with their talents.
Atif and Sonu singing 'Honton Se Cho Lo Tum' was one of the best moments of the entire concert. One could hear the audience swoon and cheer for the artists at the top of their voices.
Enjoy the 9 minute clip here, courtesy of eBuzz:
Read: Atif Aslam & Abida Parveen create sheer magic with 'Noor-e-Azal'