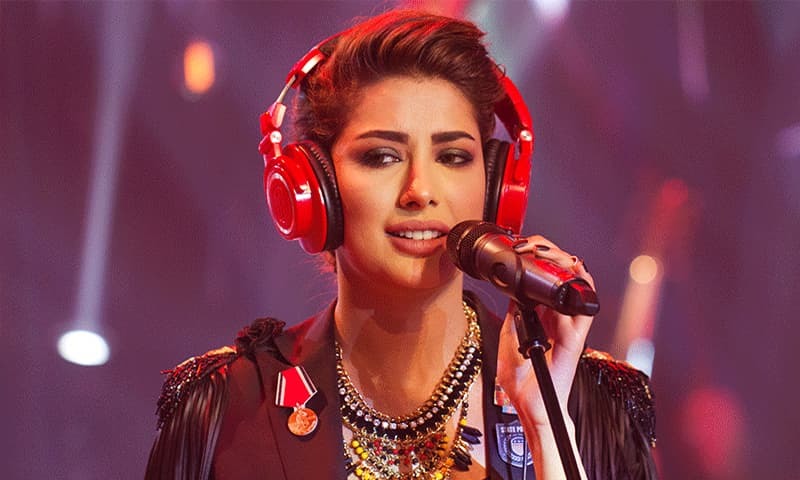 Mehwish Hayat, an actress extraordinaire, and a complete diva! The starlet has bloomed into a full blown artist who's intent on delivering one hit after the other. She rocked us with amazing performances on television and her cinematic ventures have been nothing short of pure entertainment. Last season, we also witnessed Hayat exploring her melodies when she ventured into Coke Studio and churned out a beautiful track with Shiraz Uppal.
And this year, she's no less busy. After ensuring she's worked on one of the most anticipated movies of the year, Hayat has now flown off to the US to pursue her musical dream.
The actress once commented on how she thought art was a tree and she wanted to branch out to its various forms, and seems like she's all set to achieve what she had set about to do.
Hayat is currently in the US and performing live in concerts across the states. Her first stop was Seattle and garnering from the response she's been receiving, Mehwish is performing to full houses in the next few days.
Next up was LA, where the diva was welcomed to a roaring full house audience at the Plummer Auditorium.
Mehwish Hayat is all set upon proving her mettle as a singer as well and with the looks of it, we're certain she'll have no trouble doing so. Meanwhile, we here are awaiting the release of Hayat's much hyped and much anticipated movie, Punjab Nahi Jaungi.
Read: Master of all trades: Mehwish Hayat talks Dillagi, Actor In Law & Coke Studio!