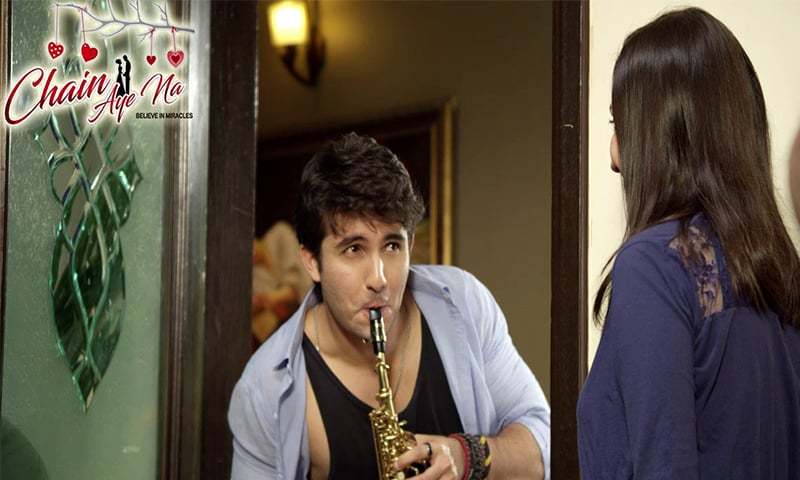 Being a Syed Noor directorial, Sarish Khan seems to be keeping positive for her upcoming venture.

Sarish Khan, also known as being Miss Pakistan USA 2015, is all set to make her debut into the local film industry with Syed Noor's Chein Aye Na. She had previously appeared in a number of photo shoots and was seen performing on stage with Shehroze in an award function. The film also features Shahroz Sabzwari, Atiqa Odho, Behroz Sabzwari, Mustafa Qureshi and Nadeem Baig. A film with very senior and commendable actors indeed.
"The film revolves around a love triangle and struggle of a musician. It's a purely romantic film." said Shehroze. It received mixed reviews with its trailer release but the cast believes it to be a strong one among the others.
The film is set to release later this month and will have red carper premieres across USA on August 11, which makes the film bigger than many. Sarish is really excited for this, and while talking to HIP she stated, "I'm thrilled for the DC premiere of Chein Aye Na. I can watch my debut film with my family and friends. But most importantly, I will watch the film with the public because it's an open premiere and not invite only. I'll get firsthand feedback and criticism from the audience, that's what matters to me.There's been some talk about why I'm not in Karachi and this was the reason why but didn't want to say that before it was final."
She further added, "I have full faith in my work and in Chein Aye Na. I can't predict how well the film will fare at the box office and neither am I concerned. This is the beginning of my career and I have much to learn. It's surreal to have my film premiere at a theater where I've watched numerous films growing up! I really wanted to watch my first film with my Nani. After all, she is my inspiration for choosing this career."
Also read: Miss Pakistan USA Sarish Khan talks about 'Chein Aye Na', 'Rehbra' and life in general
Being a Syed Noor directorial, Sarish seems to be positive for her upcoming venture and that's how one should feel about their work, therefore we wish the cast and crew best of luck!