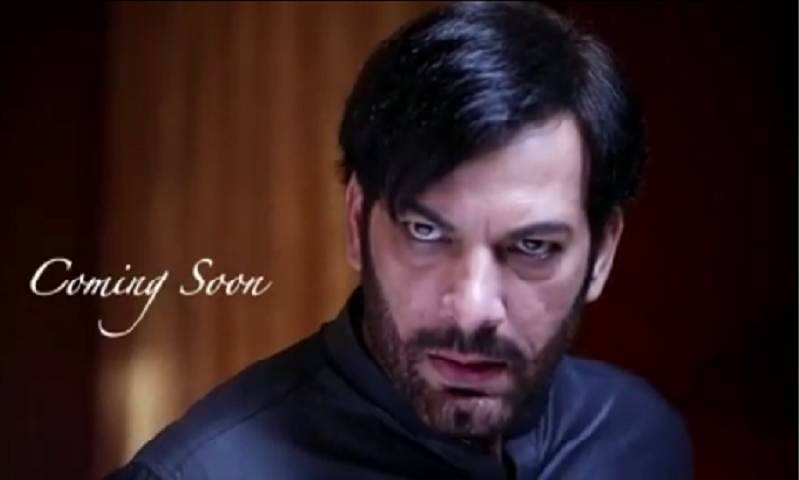 "I've given the character more than my 200% just so this proves to be the image changer I've always wanted."
Saleem Sheikh, our very own chocolate hero of the 90s, has been appearing on television on and off. He isn't lost but the actor has resorted to stay behind the lens, busy with his production house. But now there's good news for his fans as Sheikh is intent on ensuring a comeback of sorts on television and this time in a potential project too.
Saleem's last television venture was a multi-starrer project for A Plus, titled Kaisi Khushi Le Ke Aya Chand. However, this time the star will be seen playing the role of the lead antagonist in Geo Entertainment's upcoming drama serial Rani.
Sheikh has been associated with romantic and comedy roles in the past. He has delivered negative characters but the role of Nadir Shah will be different, as he tells HIP.
"Usually when an actor does something good, people associate the character to him. I've done comedy and romance successfully but I've always wanted to do a role that offered character based performance and it seems Nadir Shah in Rani, is what I was looking for." Saleem told HIP.
"This guy, a wadera of sorts, is very rash, rough and out and out wild. He knows what he wants and he billigerently snatches it away from others if it doesn't come to him right away. The rouge of a rich-spoilt-villager falls in love with Rani (Kinza Hashmi) but of course she doesn't like him back and seeks refuge with Nadir's cousin that is being played by Babar," Sheikh further indulged us with the details.
Talking about playing an out and out negative character, Sheikh is excited. He tells us that Nadir Shah was the challenge he was looking for and that's what made him say yes to the project.
"I've given the character more than my 200% just so this proves to be the image changer I've always wanted," Saleem expressed.
On the work front, Sheikh is currently busy shooting for his upcoming projects for Hum TV and Bol Entertainment, where he'll be seen play a comical character. Saleem Sheikh is also busy in the drafting of a script for the first movie under his production banner.
Geo Entertainment's next project is going to be an extravagant drama serial that will consist of 50 episodes on the whole. The serial is being directed by Faisal Bukhari and besides Saleem Sheikh, will also star Babar Ali, Saiba and Kinza Hashmi in lead roles.
Rani is expected to go on air right after Eid-ul-Azha, so stay hooked guys.