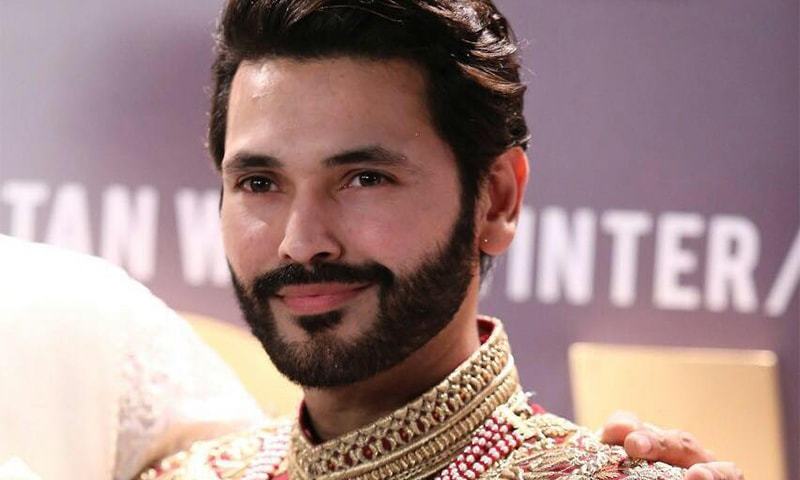 'Ishq' will be a Sufi musical staged at the prestigious Sadler's Wells Theatre in London from September 7th to 9th.
It seems like Fahad Mirza has no thoughts about slowing down his accomplishments any time soon. A plastic surgeon, acclaimed television actor, husband to the gorgeous Sarwat Gillani, proud father of two adorable sons, Mirza has all one could ever wish for. And now it seems this multi-talented individual is all set upon adding another feather to his hat of success.
Fahad Mirza is the latest Pakistani to be on board the British musical Ishq. The play is being directed by Dr. Farooq Beg and has been written by Mushfiq Murshed, and will be staged at the prestigious Sadler's Wells Theatre in London from September 7th to 9th, 2017.
Ishq will be a Sufi musical, based on an adaptation of the legendary tale of Heer Ranjha. The major part of the play will be in English and will also feature a couple of Punjabi songs. The stage will focus on a village set up as the story will revolve around the folk tale of Heer Ranjha
On being cast in an important capacity for the musical, Fahad Mirza told HIP, he was excited to be a part of the musical to be staged at Saddler's Well. "Sadler's Well is the biggest thing in West London. It is as prestigious as Broadway in America and naturally I'm excited with the opportunity."
"We were called out for auditions and then selected. Details for the characters will follow soon. I'm flying off to London tonight and we'll be flocked with rehearsals till the 7th of September," Fahad told HIP.
Ishq is a musical that will require the actors to sing and dance. On whether or not Fahad will be seen singing in the play, the charming actor adds, "I know I'm an exceptional dancer but I cannot sing even if my life depended on it and I'm looking forward to the rehearsals so that we can give the play our best shot. I see the entire opportunity as a challenge that I'm glad to take it on because I'm a terrible singer and looking forward to the challenge of honing my skills for this one." Fahad quipped.
Read: Expect to see Ahsan Khan grooving as Ranjha in a Pakistani-musical in London
Having wrapped up his shoot for the upcoming telefilm with wife Sarwat Gillani, Fahad Mirza will be flying off to London tonight. The actor is also pleased to be enrolled in the high end plastic surgery courses that he'll be attending post Ishq.
"It's like a dream come true for me. I'm getting a chance to do two of the things I love simultaneously, and the courses I'm enrolled for are high tech and advanced so I hope to bring back a wealth of knowledge to my profession as well." Fahad told us.