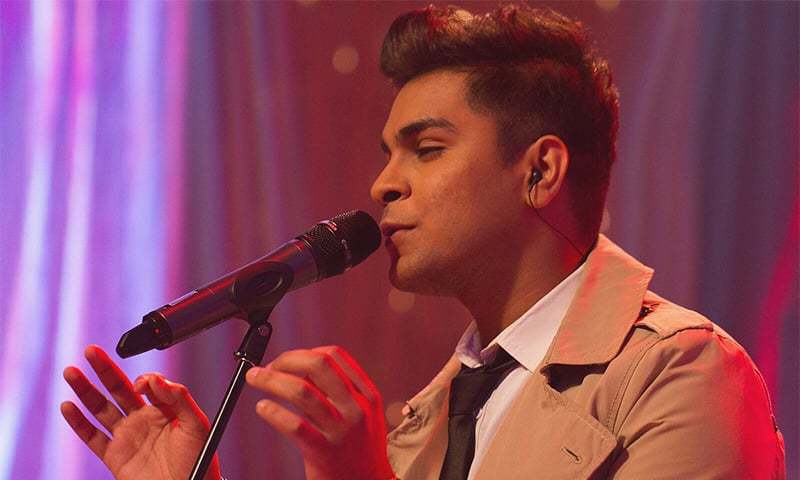 The song & its video will hit you right in the feels, bringing back memories of the past when times weren't complicated.

Asim Azhar is the icon of youth, the voice of the newer generations of Pakistan and an absolute rock star. This young lad has been delivering one hit single after another and now he brings to us Sabz Safaid Rang, a beautiful song that'll rekindle your free spirit and bring back nostalgic memories of times when we celebrated the 14th August as if our lives depended on it.
The video is a visual delight. Focusing on the concept of times and circumstances when things weren't complicated in the country and young kindred spirits roamed free, celebrating the 14th of August with all the zest and enthusiasm one could muster. We love the beautiful bond that's been depicted between the brother and sister in the video, especially the younger one, has stolen the show.
Sabz Safaid Rang has been produced by Hasil Kureshi and directed by Adnan Malik. Once again, Adnan used his creative eye for a video that not only makes sense but is also a delight to watch. It's nostalgic and hits right in the feels.
An out and out pop track, Sabz Safaid Rang is one of a kind, the likes of which will be adored by the young generations of today. It's catchy, it's fun and it makes you feel every emotion that one ought to feel as a Pakistani. We already love everything Pakistan and this song is a must addition to our stash of patriotic songs that'll we'll keep humming for a lot more independence days to come.
Read: Asim Azhar takes up another drama serial with a different avataar